Sanitation district votes to complete audit
September 3, 2015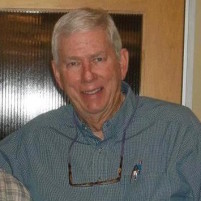 The South San Luis Obispo County Sanitation District Board vote 3-0 Wednesday to pay an additional $22,500 to complete an audit of district finances and managerial practices under former general manager John Wallace. The cost of the audit will increase from $55,000 to $77,500.
In May, the sanitation district board hired Carl Knudson,  a former special agent who investigated city government malfeasance, to pursue a financial and managerial audit of the district under Wallace's management.
Last month, Knudson released his initial findings in a letter to the district. In Knudson's progress report, the investigator requested an additional 150 hours, at a cost of $22,500, to complete the audit of the past 12 years of district finances because the complexity and scope of the audit had increased.
At the previous district board meeting on Aug. 19, the board postponed the decision because both of the alternate board members, Mary Lucey from Oceano and Barbara Nicholls from Grover Beach, said they were not prepared to vote on the issue.
At Wednesday's meeting, all three regular board members, Oceano's representative Matt Guerrero, Arroyo Grande Mayor Jim Hill and Grover Beach Mayor John Shoals, attended the meeting and agreed to complete the audit.