Prison guard avoids jail time for gun crime
September 3, 2015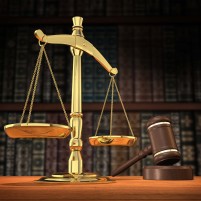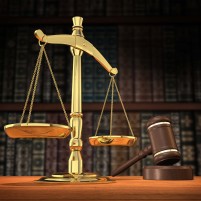 A former prison guard who was convicted of a felony for pointing a loaded gun at a vehicle during a Paso Robles road rage incident will avoid serving jail time as punishment for the crime. [Tribune]
Anthony James Behrens, 53, was a sergeant at Kern Valley State Prison. Last month, a San Luis Obispo jury convicted him of brandishing a weapon at a person in a motor vehicle, a felony, as well as unlawful laser activity, a misdemeanor.
The incident occurred on July 27, 2014 on Highway 46 east of Paso Robles. Shortly after, Behrens told California Highway Patrol officers that he aimed the gun at the other vehicle and activated the laser because he was afraid about the safety of his family.
On Wednesday, San Luis Obispo Judge Roger Picquet sentenced Behrens to three years of formal probation and one day in the county jail. Behrens already has credit for serving the day in jail.
Based on the convictions, Behrens could have been sentenced to a maximum of three years in jail, according to the district attorney's office. A probation department report recommended that the judge sentence him to 180 days in jail.
During the road rage incident, Behrens pointed a loaded .40-caliber Springfield handgun at a vehicle that was tailgating his car. Occupants of the the other vehicles called the police.
When CHP officers stopped Behrens's car, they found a duffel bag with "Behrens" and a Department of Corrections badge pin on it.
A loaded gun registered to Behrens was inside the bag. The gun contained eight rounds, and it had a red targeting laser mounted on it.
Attorney Ilan Funke-Bilu, who represented Behrens, said he was extremely pleased with the sentence. Funke-Bilu argued that Behrens overreacted while acting in defense of his family.
Supporters sent 65 letters to the judge on behalf of Behrens, and they also attended the sentencing, Funke-Bilu said.