Three shot, one stabbed in Santa Maria
September 29, 2015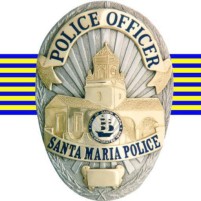 It was an unusually violent Monday evening in Santa Maria with three victims wounded in a shooting and a woman stabbed during an attempted carjacking.
At about 11:21 p.m., Santa Maria officers responded to reports of a gunshot victim in the 1000 block of West Cypress Street, according to a police department news release. Officers arrived to find three people suffering from gunshot wounds.
An ambulance transported two of the victims to Marian Regional Medical Center, and a helicopter airlifted the third victim to Santa Barbara Cottage Hospital.
Police did not release any information about possible suspects.
Around 11:10 p.m., police responded to a report of an attempted carjacking near Fesler and Thornburg streets. When officers arrived, they found a Santa Maria woman with an apparent stab wound to her arm, according to a separate press release.
The suspect attempted to steal the woman's vehicle but did not succeed. He did manage to take the woman's purse, though, according to police.
The man fled on foot. Emergency personnel transported the woman to Marian Regional Medical Center where she was treated for her injuries and released.
Police describe the suspect as a Hispanic male in his 30s with a medium complexion. He is approximately 5 feet 6 inches tall. The suspect was said to have been wearing all black clothing.
Investigators request anyone with information about either of the incidents call the police department at (805) 928-3781 extension 2277.