Another SLO grocery store facing closure
October 22, 2015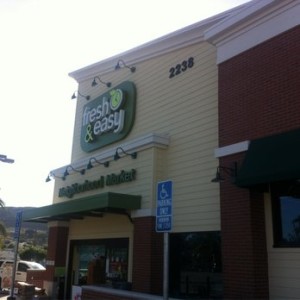 In addition to the possible closures of several San Luis Obispo County Haggen grocery stores, Fresh & Easy is also planning to close its Broad Street store. Fresh & Easy announced Wednesday plans to close or sell the 97 Fresh & Easy stores located in California, Nevada and Arizona.
Employees of the Fresh & Easy stores in San Luis Obispo, Orcutt and Santa Barbara recently received layoff notices. The stores are slated to begin liquidation and closures within the next few weeks.
In 2012, the San Luis Obispo County's only Fresh & Easy Neighborhood Market opened in San Luis Obispo amid much fanfare. At the time, Tesco marketed the store as having Trader Joe's type specialty foods with Walmart prices, a claim deemed inaccurate by many.
In 2013, a San Diego County Judge ordered Tesco, the owner of Fresh & Easy grocery stores, to pay more than $800,000 to settle a lawsuit claiming the chain charged higher prices than were posted on store shelves or advertised in circulars. The Fresh & easy grocery chain has been a financial failure since it opened its first store in 2007.
The Central Coast Fresh & Easy stores are in line to be liquidated at approximately the same time Haggen stores are shutting down. Of the six San Luis Obispo County Haggen stores, Smart & Final has made offers to purchase the stores on Johnson Avenue in San Luis Obispo, Creston Road in Paso Robles and El Camino Real in Atascadero.