Semi crashes, spills diesel in SLO
October 13, 2015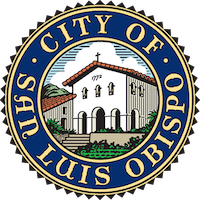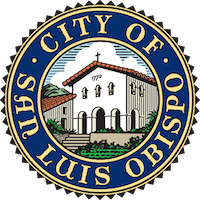 A vehicle collided with a semi-truck in Downtown San Luis Obispo Monday, causing between one and five gallons of diesel fuel to pour into a storm drain. [Tribune]
Around 11:45 a.m., an 18-wheel delivery truck made a wide right turn off of Monterey Street and onto Osos Street. As the truck was turning, a driver tried to cut inside the semi. The driver did not realize the semi was turning, and the two vehicles collided.
The collision cracked the trunk's tank open, and fuel began to spray out of the vehicle. About two to three gallons of diesel spilled as the truck driver pulled up Osos Street to safely park.
The truck driver tried to stop the leak by covering it up with his hand, San Luis Obispo Fire Battalion Chief Bob Bisson said. Fire personnel then arrived with a special putty and stopped the leak, Bisson said.
Responders also poured a powder clay on fuel in the gutter in attempt to absorb it before it reached the storm drain. But, some of the diesel travel 20 to 30 feet down Osos Street and into a storm drain that empties into San Luis Creek.
Bisson said fuel that reached the storm drain was absorbed by dirt and leaves. The diesel would have had to travel about 50 yards under the street in order to reach the creek, Bisson said.