Protect the United States, deny un-vetted refugees
December 21, 2015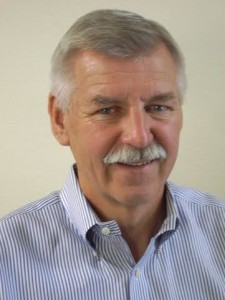 OPINION by MATT KOKKONEN
As a legal immigrant from Finland and being from a family whose members have been refugees, I have a personal perspective on the refugee issue during the war between Finland and Russia.
First of all, you should note that Obama laid out a template for handling refugees back in 2011 by signing an order to stop processing refugee requests from Iraq for six months. This resulted from an investigation by the FBI which uncovered evidence that several dozen Iraqi terrorists had infiltrated the United States two years earlier. But now Obama claims that to deny admission to refugees even though they harbor terrorists among them does not reflect true American values. So, how un-American was his order in 2011? Obama's abject hypocrisy stinks.
The basic principle we must follow is that we need to know who is coming here. There is no data base of these mostly Syrian refugees. Without information on them we cannot vet them appropriately. The FBI even admits that it cannot determine who these refugees are, what their background is, or how many terrorists are among them. Consequently, we must first secure our nation against the very real of threat of terrorists being embedded among the refugees.
Russia attacked Finland in 1939 and neighboring Sweden took in thousands of young children from Finland. Of course, there were complete records on all children and their families. Also, nobody in Finland had ever planned to bomb the future host country of Sweden or to behead its citizens if they would not convert to protestant Christianity.
My three older siblings were taken in by three separate Swedish families. The languages are completely different, so the children had to learn a new language and different customs. Some of the young children, including my sister, forgot their mother tongue, did not know their parents anymore, and had another adjustment when they returned to Finland. The separation was difficult for the Finnish families and ended up being difficult for the host families as well when the children were repatriated. But this refugee arrangement was understood to be temporary until the end of the war, about five years later.
The investigation following the Paris murders confirmed that at least one of the attackers had entered Europe as a refugee with a Syrian passport. This in itself indicates a very real risk. Once refugees enter Europe, they can travel to the United States merely with a passport, without a visa. It would be lunacy on our part to grant refugees, or anyone else, entry into the United States if we cannot confirm their background.
Sweden just announced that it was closing its borders to refugees. Norway started to identify the persons crossing its borders. Germany is realizing that it is being overwhelmed by them. And interestingly, refugees in Finland are refusing its food, and some are leaving. Those in Hungary were throwing nutritious food containers to the street. Are they really refugees, opportunists or conquerors?
On the other hand, my wife and I took in a refugee family with three children from Africa. They fled with only five suitcases and left everything else behind. The family stayed with us for almost two years as refugees and they were granted permanent residency status. They are now US citizens. One of the parents is a college professor and the other one a high school mathematics teacher. The children are attending college. We are pleased for them. They were vetted and they came here legally as refugees.
In Europe, the refugees are a mix people from various Middle Eastern countries. The ones from Syria are of course from the safe areas, otherwise they could not have left. The vast majority, over 70 percent, are young men between 18 and 40. They are of military age, many of them having already fought in the Syrian war, who should stay in Syria to fight the radical Muslims and re-build their country. How many of them are terrorists? We simply don't know. Yet the Syrian ambassador to India, Riad Abbas, commenting on the Paris attacks, stated that perhaps 20 percent of the refugees who went to Europe belonged to ISIL groups.
Their civic upbringing has taught them to not respect women by allowing women's testimony to be worth only half of that of men. Their political ideology does not recognize democracy. Their government structure does not include separation of powers into executive, legislative and judicial branches. Their religious belief demands submission only to Islam and rejects separation of ecclesiastical from civil powers. And their legal and social systems are wrapped up in Shariah law, every part of which is fundamentally in conflict with the United States Constitution. Their mission in life is to subjugate or kill the infidels, which is anyone who is not Muslim.
No, our sense of sanity and desire to protect America mandates us to deny entry to those who cannot be vetted as well as those whose goal it is to make America Muslim by murdering our citizens and destroying our country of liberty.
Matt Kokkonen is a resident of San Luis Obispo, a legal immigrant from Finland, a graduate of Westmont College and a financial planner on the Central Coast for over 40 years. He is also a candidate for the 24th District Congressional seat currently held by Lois Capps