Fire burns storage at SLO Goodwill
January 26, 2016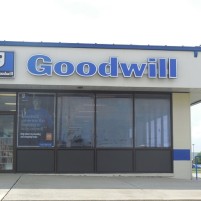 A fire broke out at the San Luis Obispo Goodwill on Tuesday morning and burned storage containers outside the building. [KSBY]
The fire started around 5 a.m. at the Goodwill warehouse in the 800 block of Industrial Way. No employees were at the location when the fire broke out.
Firefighters contained the blaze to a few storage containers. No one suffered any injuries, and the damage is expected to be minimal.
Goodwill will be open for business Tuesday.