John Wallace facing a criminal investigation
January 21, 2016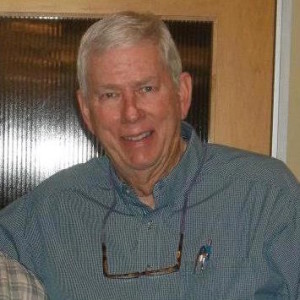 The South San Luis Obispo County Sanitation District Board of Directors voted unanimously Wednesday to take reports of malfeasance by former district administrator John Wallace to District Attorney Dan Dow, the Federal Bureau of Investigation and Attorney General Kamala Harris.
Carl Knudson, of Knudson and Associates, spent almost two hours presenting his report on past management practices and providing recommendations to avoid future malfeasance to the district board. Knudson also asked the board to seek a criminal investigation into Wallace, the owner of the Wallace Group.
Board President John Shoals said he had made mistakes and let some of the wrongdoing occur. In 2010, former sanitation district employees Scott Mascolo and Devina Douglas sent letters informing Grover Beach Council members, Arroyo Grande Council members and the Oceano Community Services District Board about misuse of public funds and problems with the plant complying with safety and health requirements.
District management responded by terminating the whistle-blowers and demeaning the credibility of news organizations, including CalCoastNews, that covered the allegations.
For about an hour, during public comment, citizens asked the board to seek criminal prosecution of John Wallace. Julie Tacker noted that federal grant money was in play which could allow the FBI to also investigate the criminal allegations.
Mike Byrd asked the board to also send the report to state engineering licensing agencies and the State Bar of California regarding allegations in the report of wrongdoing by sanitation district legal counsel Michael Seitz.
Wallace Groups public relations and communications expert Chris Gardner said Wallace had not had time to read the report and develop a response. Gardner asked the board to continue the item until Wallace had a chance to address the board.
Sanitation district board member Matt Guerrero said he thought Wallace should have an opportunity to respond to the allegations and asked that Wallace's response be placed on a future agenda.
Shoals disagreed, and said that Wallace could speak during regular public comment, and that he would give Wallace additional time to respond to allegations in the report.
Arroyo Grande Mayor Jim Hill made a motion to carry out Knudsons suggestions regarding district operations and procedures, to pay Knudson approximately $14,205 for completing the investigation and to ask for a criminal investigation. The board voted unanimously to approve Hill's motion.