Morro Bay man accused of assaulting officer
January 25, 2016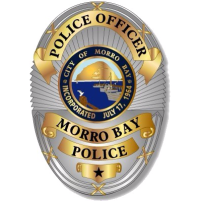 Police arrested a reportedly intoxicated Morro Bay man who is accused of committing battery on an officer and threatening with the intent to terrorize.
Officers booked Nathan Raphael Jones, 46, in San Luis Obispo County Jail on Friday evening. Jones is charged with making criminal threats, battery on an officer, resisting an officer and being drunk in public, according to the county sheriff's office website.
The Tribune reports Jones allegedly made threats toward a person at a Morro Bay home. Jones fled the scene before officers arrived.
Police located him in the area of Morro Bay Boulevard and Monterey Avenue. He allegedly assaulted one of the officers at the location.
Jones remains in jail with his bail set at $50,000.