Grocery Outlet considering Los Osos store
March 19, 2016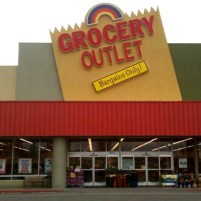 The Grocery Outlet company is considering taking over the former Haggen Grocery store in Los Osos, company officials said. The location has been empty since Haggen closed last summer leaving the town of approximately 14,000 with only one grocery store.
On Feb. 17 Grocery Outlet applied for five sign permits in Los Osos. The grocer received approval on March 7.
Many former Haggen store locations have remained empty because of issues with the Haggen bankruptcy and finding grocers interested in taking over the locations. Because the Los Osos location does not have the required equipment for a full-service deli, many grocers were not interested in the location.
Grocery Outlet typically provides discounts of up to 60 percent off on brand-name items.