Nipomo man sentenced for raping his adopted daughter
March 23, 2016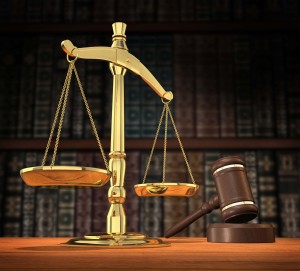 A former foster parent has received a prison sentence of 20 years to life for raping a girl whom San Luis Obispo County officials placed in his Nipomo home. The man adopted the victim, as well as her two siblings, after county officials concluded the foster home offered more safety and stability than the children's homeless birth parents could provide.
Following the hearing, San Luis Obispo County District Attorney Dan Dow issued a statement praising the victim as a hero.
"The victim in this case is a hero who displayed great courage by reporting the horrible abuse committed against her by someone she trusted and who should have been protecting her," Dow said. "Abuse like this, whether physical, sexual or psychological will not be tolerated in our community."
Robert John Bergner, 51, raped and allegedly sodimized one of the three children over a period of six years. The abuse began when the victim was 12 and and lasted until she fled the Nipomo home in 2014 at the age of 18.
In February, Bergner pleaded guilty to committing an aggravated sex act upon a child, which carried a sentence of 15 years to life. Bergner also pleaded guilty to committing a forcible lewd act upon a child, which came with a prison sentence of five years. Prior to the plea deal, Bergner faced a total 126 charges.
Richard and Elizabeth Carroll, the birth parents of the victim, told CalCoastNews their children ended up in the home of the rapist because former Prado Day Center manager Dee Torres-Hill manufactured allegations against them. In one instance, Torres-Hill claimed the mother punched her 5-year-old daughter in the nose.
Torres-Hill manufactured allegations, the Carrolls said, after the family refused to turn over 70 percent of its income to the Community Action Partnership of San Luis Obispo County (CAPSLO). CAPSLO required the homeless to hand over 70 percent of their non-Social Security income in order to remain in the nonprofit's case management program.
After taking custody of the three children, county social workers ordered the Carrolls to undergo psychological exams administered by Jeffrey J. Lille, Ph.D. Lille listed himself as a license psychologist, but he was on probation at the time he met with the Carrolls. In 1999, the state revoked his license following an investigation into charges he received oral sex from patients, smoked marijuana with patients and performed exorcisms.
Lille issued a report stating the county provided him with information generated by Torres-Hill. In the report, he claimed Richard Carroll had socialization deficits and a low to average IQ and would likely have future legal issues, a prediction that did not come true. Lille also stated Elizabeth Carroll should attend parenting classes and only have supervised visits with her children.
A county social worker noted Lille's report eight times in testimony he gave before Superior Court Commissioner Sidney B. Findley in Aug. 2003.
Shortly after listening to the testimony, Findley terminated the Carrolls' parental rights in favor of a request for adoption by then-foster parents Robert and Valerie Bergner. Findley noted the birth parents' homelessness and said the Bergners could provide stability for the children.
On Tuesday, Judge John Trice sentenced Bergener in San Luis Obispo Superior Court. During the sentencing hearing, the victim spoke directly to Bergner, as well as others in the courtroom, about how the abuse affected her, a district attorney's office press release states.