California foster parents, Native Americans battle over child
March 22, 2016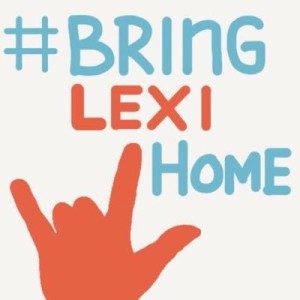 Social workers removed a 6-year-old girl from a Southern California home on Monday as the child's foster parents and a crowd of supporters protested the move. A court order stated the girl's Native American blood required social workers to place her with relatives. [ABC News]
The girl, Lexi, is part Choctaw. Lexi had been living with her Santa Clarita foster parents since she was 2 years old, but the Choctaw Nation had been petitioning for her to be placed elsewhere under the federal Indian Child Welfare Act. The 1978 law aims to prevent the breakup of Native American families.
Lexi is now being placed in the home of a Utah couple who are not Native Americans but are related by marriage to Lexi's father. Lexi's sister is currently living with the couple, and another sister will be living down the street. Lexi and the Utah family had traded messages and monthly visits over the past three years, said Leslie Heimov, Lexi's court-appointed legal representative.
Heimov said the law is clear that siblings should be kept together whenever possible, even if they were not initially placed together.
A court order found Lexi's foster parents, Rusty and Summer Page, did not prove it was a certainty that the move would cause the child to suffer emotional harm. The Pages are appealing, though, and their attorney said they would take the case to the California Supreme Court if necessary.
The foster parents said they want to adopt Lexi, and the girl considers them and their three children to be her family. Rusty Page said Lexi was screaming, "I want to stay" as she was being taken away.
The National Indian Child Welfare Association issued a statement saying the Pages were aware for years that Lexi was an American Indian but chose to drag out litigation as long as possible.
Choctaw Nation leaders also issued a statement, saying they desire the best for "this Choctaw child."
"The tribe's values of faith and cultures are what makes our tribal identity so important to us. Therefore we will continue to work to maintain these values and work toward the longterm best interest of this child."