Salinas, like Santa Maria, rife with gang violence
March 8, 2016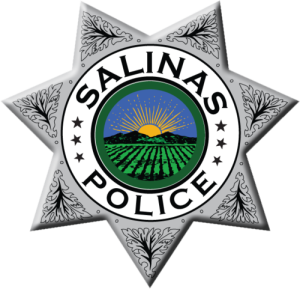 Salinas and Santa Maria, two cities similar in size and demographics, are experiencing epidemics of gang violence. Both cities had record homicide totals last year. [KSBY]
In 2015, there were 13 murders in Santa Maria and 40 in Salinas. There were also 150 shootings in Salinas.
Thus far, there have been six homicides this year in both Salinas and Santa Maria. Both cities blame gang violence for the majority of the recent murders.
Last week, a multi-state sting netted 16 arrests of MS-13 gang members tied to a string of Santa Maria murders. Salinas police are still trying to solve most of the 2015 homicides in the Monterey County city.
Salinas City Manager Ray Corpuz said poverty is likely driving the gang violence. Most of Salinas's shootings occurred in the city's densely populated east side.
Both Salinas and Santa Maria are mid-size agricultural cities with large Hispanic populations. Santa Maria has a total population of 103,410, whereas Salinas has a total population of 156,677. Santa Maria is 70.4 percent Hispanic, and Salinas is 75 percent Hispanic.
Santa Maria may be more equipped, though, to deal with the gang violence. The Salinas Police Department lost 22 percent of its staff as a result of the 2008-2009 recession. The police department had to dismantle its gang unit and put all officers on patrol, Police Chief Kelly McMillin said.
The Santa Maria Police Department currently has 124 sworn officers. Salinas has 140 sworn officers.
Last year, Salinas voters passed a tax measure that will allow the city to hire more officers. The police department is struggling to recruit officers, though, due to a lack of local candidates fit for the job and neighboring cities that pay their police more, McMillin said.
The city of Salinas is planning on building a new police headquarters in the troubled eastside with the hope it will lower crime and lure businesses into the area.