Company plans to house up to 600 farm workers near Santa Maria
May 24, 2016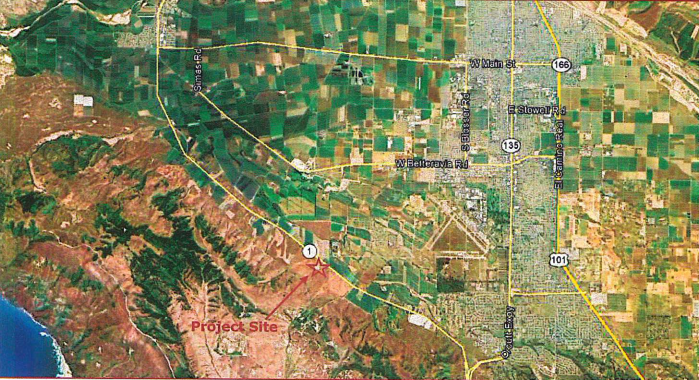 Just weeks after an arsonist burned down a home being built to house farm workers in Nipomo, a Santa Maria company is proposing building 30 houses to accommodate up to 600 farm workers. Unlike the Nipomo project, plans call for the farm workers to be housed in a rural area.
The project, which is located on a ranch west of Santa Maria and Orcutt, faces some opposition due to its classification as a "labor camp." Also, social justice activists question the proposed living conditions for the farm workers.
Earlier this year, strawberry farmers Greg and Donna France began construction on seven homes located in a Nipomo residential neighborhood. The Frances planned to house a minimum of 112 migrant workers from Mexico and Central America, who would live 16 to a home for about nine months out of the year.
The project prompted outrage in the primarily Hispanic neighborhood, and on the night of April 6, an arsonist set fire to one of the homes under construction. The Frances then abandoned the project.
On June 1, the Santa Barbara County Planning Commission will consider approving a conditional use permit that would allow Betteravia Farms, a subsidiary of Santa Maria produce company Bonipack, to construct a farm labor camp under the federal H-2A program.
Bonipack plans to build the farm worker housing on the Curletti Ranch located on Highway 1. The site is northwest of the intersection of Highway 1 and Black Road.
The proposed houses are 1,443 square feet and each contain two toilets and two showers. Company officials also plan to construct three common area structures that will contain kitchen and laundry facilities.
Buses would transport the workers to and from work, and vans would transport the workers to and from errands. Project plans call for each worker to be allowed a total of three vehicle trips per week to address personal needs and for recreation.
The H-2A program does not allow migrant workers to have their own vehicles. Critics of the project have said the workers should be allowed more than three weekly trips off the ranch for non-work reasons.