Paso Robles man who killed bicyclist gets 75 days in jail
May 6, 2016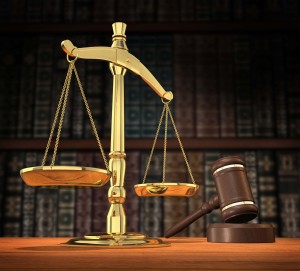 A 20-year-old Paso Robles man who killed one bicyclist and seriously injured another by reaching for his phone while driving has received a 75-day jail sentence. The defendant was 18 at the time of the crash. [Tribune]
On Nov. 28, 2014, Joseph Mondo was driving a GMC Yukon SUV on Nacimiento Road east of Adelaida Road when he struck and killed Los Angeles resident Lee Hekyung Craig, 62. Craig's companion, Orange County surgeon Lawrence Chong, 59, suffered major injuries in the crash.
In March, Mondo pleaded no contest to two misdemeanor counts of vehicular manslaughter with gross negligence and reckless driving. Judge Donald Umhofer sentenced Mondo on Thursday.
Mondo received a 45-day sentence for the crimes pertaining to the crash and a 30-day sentence for violating his probation. The Paso Robles man must also perform 50 hours of community service and pay a yet-to-be-determined amount of restitution.
Prior to the crash, Mondo was returning home from Jack-in-the-Box in Paso Robles when his phone fell out of his lap and into the center console. Mondo took his eyes off the road to retrieve the phone, and when he looked up, he veered onto the right shoulder to avoid a vehicle that was stopped to make a left turn.
When Mondo returned to the lane, he again tried to retrieve his phone. He then hit the bicyclists. Mondo told investigators he did not know how long his eyes were off the road.
CHP investigators estimate Mondo was driving about 60 mph in a 55 mph zone. The impact of the collision threw Craig 126 feet and Chong about 84 feet, according to CHP estimates. Mondo was not under the influence of drugs or alcohol when the crash occurred.
At the time of the collision, Mondo was on probation for a misdemeanor exhibition of speed conviction and several infractions relating to speeding and other traffic violations.
Chong, who is a vitreoretinal surgeon, has undergone several surgeries. Chong's work volume has reportedly dropped by 50 percent because of his injuries.
Mondo is due to report to jail by July 15.