Atascadero police seeking burglary suspects, video
July 30, 2016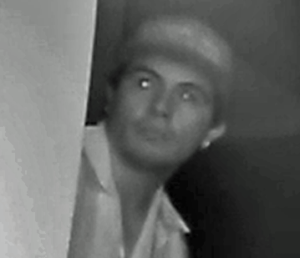 The Atascadero Police Department is asking for the public's help in finding a man who burglarized a liquor store on Friday and two men who broke into a home several months ago. The department has provided videos of the robberies.
At 4 a.m. on Friday, a man bashed in the window of the front door at El Camino Liquor on El Camino Real, crawled through a hole in the glass and stole money and cigarettes. The man then fled before police officers responding to an alarm arrived.
Police department officials have released surveillance videos of the burglary.
After being burglarized earlier, an Atascadero homeowner installed security cameras. On May 28, the camera caught several thieves breaking into the home during daytime hours while the homeowners were away.
.

Police officials are anyone who recognizes the suspects to contact the police department at 805-461-5051.