Chumash Indians move ahead in bid to annex land
July 13, 2016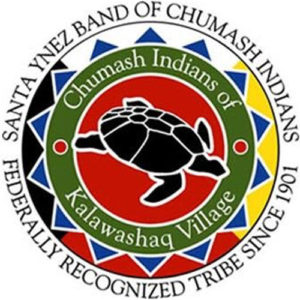 By KAREN VELIE
The Santa Ynez Band of Chumash Indians are one step closer in plans to annex the nearly 1,400-acre Camp 4 property into its reservation. The House Committee on Natural Resources voted 29-1 on Wednesday to pass the Santa Ynez Land Transfer Act of 2015.
If passed, the legislation would allow the tribe to take Camp 4 into a federal trust for the purpose of providing 143 houses for tribal members and their families. Next, the bill moves to the full House.
"We were pleased with the committee vote," said Kenneth Kahn, tribal chairman of the Santa Ynez Band of Chumash Indians. "The members of the House Committee on Natural Resources understood the importance of placing our land into trust in order to help us build a stronger community. The need for housing on our reservation is serious and needs to be addressed immediately."
In 2010, the tribe bought Camp 4 from Fess Parker for about $40 million. After the tribe announced plans to build tribal homes, opponents voiced concerns that the property would be taken off the Santa Barbara County tax rolls and that the tribe would not be required to adhere to the county's strict building requirements.
In 2011, the tribe offered to pay $1 million per year for 10 years to Santa Barbara County in an attempt to find common ground. Currently, the county receives about $84,000 per year in taxes for Camp 4.
Rep. Lois Capps unsuccessfully urged her fellow committee members to vote against the Santa Ynez Land Transfer Act of 2015. Capps wrote that the 24th Congressional District has a "long history of limited development and there has long been a concerted effort to retain the undeveloped, rural nature of the valley."
"The one lone dissenting vote was Congresswoman Lois Capps (D-Santa Barbara)," said Sam Cohen, government and legal affairs representative for the Santa Ynez Band of Chumash Indians. "While I understand Congresswoman Capps is sincere in believing that this issue should be resolved locally, she is also well aware that the tribe has been trying to negotiate with Santa Barbara County since 2011."