Goleta prostitution sting nets 20 arrests
July 10, 2016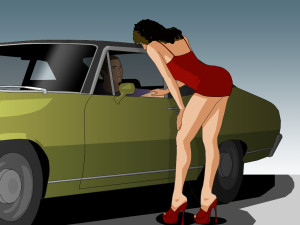 In a prostitution sting conducted at an undisclosed hotel in Goleta on July 7 and 8, Santa Barbara County Sheriff deputies arrested 20 men for soliciting sex or participating in prostitution, sheriff officials announced.
Detectives placed online advertisements on backpage.com, a website known for online prostitution, that listed a female seeking money for engaging in sexual acts. Once the ad was placed, a female undercover detective negotiated payments and sexual acts with Johns. The detective then directed Johns to a Goleta hotel room.
Once a John arrived at the hotel room, he was arrested for solicitation of prostitution.
Sheriff officials said their goal is to reduce human trafficking and prostitution in the cities of Goleta and Santa Barbara.
"Many women who engage in prostitution are victims of various types of abuse and human trafficking," the sheriff's department said in a press release. "One issue that drives human trafficking is the demand for women to engage in prostitution. By conducting these types of operations, the intention is to deter people or the "Johns" from searching for a prostitute, thereby reducing the demand and hopefully reducing the amount of women who fall victim to the abuse of human trafficking.
The following men were booked at the Santa Barbara County Jail for solicitation of prostitution:
Nho Nguyen, 59, of Santa Barbara
Edward Farley, 66, of Santa Barbara
Allen Obiols, 51, of Santa Barbara
Vatche Agob, 20, of Isla Vista
Jesus Saldana, 28, of Santa Barbara
Justin Litterelle, 35, of Philadelphia
Ger Hang , 31, of Lompoc
Laszlo Nagy-Berta, 44, of Ventura
Eric Fowler, 43, of Fresno
Isaac Kielmanowicz, 20, of Santa Barbara
Keisuke Hata, 21, of Goleta
Ramon Chavez-Antolino, 34, of Santa Barbara
Christopher Blaul, 48, of Santa Barbara
Peter Gaum, 57, of Santa Barbara
Matthew Wu, 20, of Santa Barbara
Jose Torres, 23, of Goleta
Antonio Perez-Collado, 56, of Goleta
Juan Pimentel, 44, of Goleta
Juan Zepeda-Corona, 40, of Solvang
Jeremiah Frazier, 23, of Santa Barbara