SLO County fires burn mobile homes and firefighter facility
July 27, 2016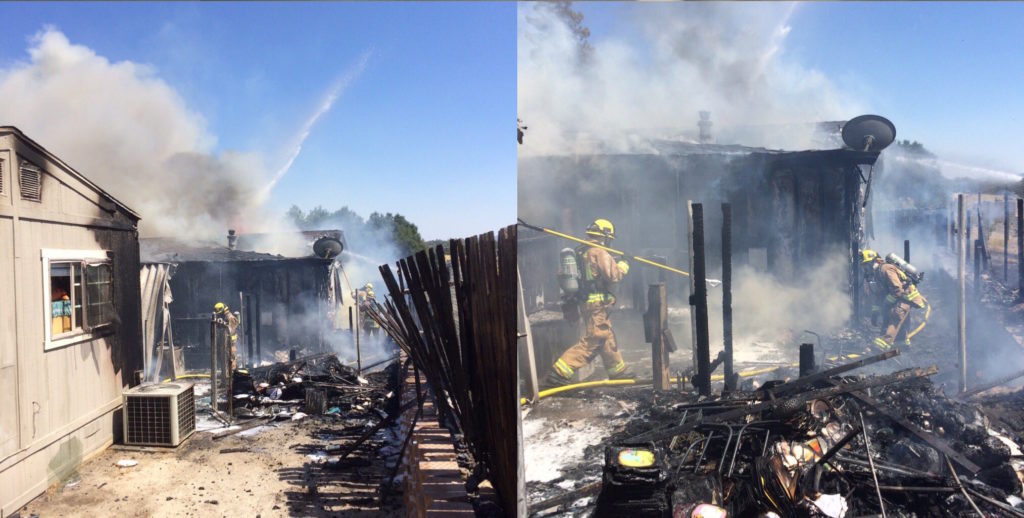 An early morning fire near Camp San Luis Obispo and an afternoon fire in Atascadero resulted in the destruction of a firefighter training facility and a mobile home on Thursday. Additionally, a vehicle and firefighting equipment were destroyed; a second mobile home endured major damage and a dog possibly died.
At about 3:13 a.m., a fire was reported in the area of the Cal Fire tactical drill grounds training facility located near Camp San Luis Obsipo and Cuesta College. The first firefighters who arrived at the scene encountered a 4,000 square foot storage building that was engulfed in flames.
Firefighters put out the fire, but not before the blaze destroyed the training building, a vehicle and a large amount of training equipment. Cal Fire suffered about a $500,000 loss as a result of the blaze, according to a press release issued by the agency.
The cause of the fire is still under investigation.
Around 2:20 p.m., a brush fire broke out in southern Atascadero by San Diego Road and Highway 101. The fire spread in a mobile home park, burning two units. One of the mobile homes was a total loss, while the other sustained major fire and water damage.
A press release issued by the city of Atascadero stated one dog possibly died.
Authorities temporarily closed Highway 101 in both directions while emergency workers responded to the blaze. The closure was due to the amount of smoke in the area, the news releases states.
Officials have not announced the cause of the Atascadero fire, either.