Bus carrying farmworkers catches fire and crashes
August 12, 2016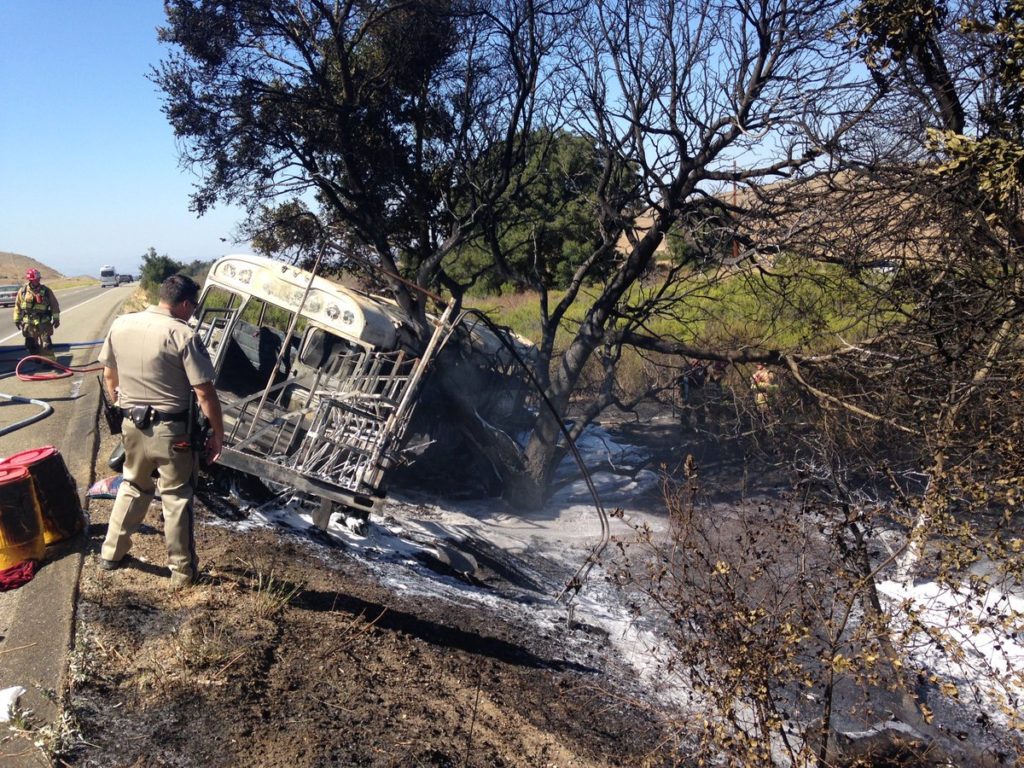 A fiery bus with no one at the wheel rolled down a Santa Barbara County Highway and crashed into a ditch Thursday afternoon. Six people were injured and taken to the hospital, although only person suffered major injuries. [KEYT]
Shortly after 3 p.m., the retired school bus was carrying 28 farm workers, on Highway 135 near Orcutt, who were returning from a lettuce farm in Los Alamos. After the bus caught fire, the driver jumped out, as did some of the passengers.
Some of the passengers jumped out the backdoor, as well as the front side door. An undisclosed amount of passengers suffered burns.
The bus crashed into a ditch near Graciosa Way and came to a rest up against a tree. The fire spread to nearby grass and brush, burning about a half acre before firefighters extinguished it.
Responders transported the people who were injured to Marian Regional Medical Center. A second bus arrived at about 4:30 p.m. to take the remaining farmworkers home.
It is unclear what sparked the fire.