Mexican nationals tied to pot grow on Cuesta Grade
August 27, 2016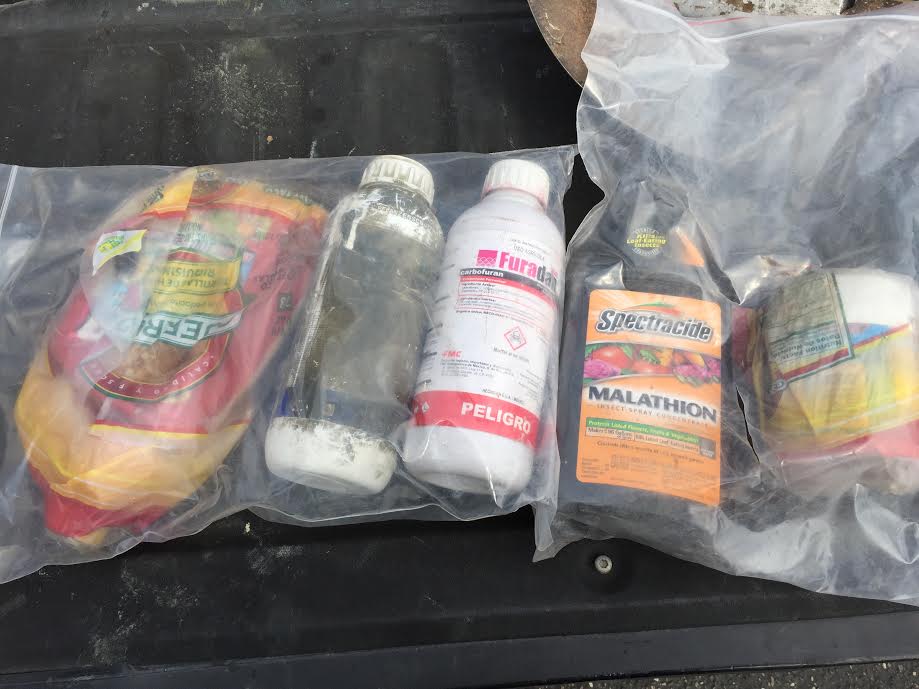 They divert water from our creeks, they are often armed and they apply toxic chemicals to their marijuana crops endangering the environment and the public. Illegal marijuana growers utilizing dangerous chemicals and violating environmental regulations have planted crops throughout San Luis Obispo County.
On Thursday, San Luis Obispo County Sheriff deputies seized 5,880 marijuana plants they discovered on private property east of the Cuesta Grade near a tributary to the San Luis Obispo Creek. At the site, deputies discovered evidence the growers are Mexican nationals.
Along with trash and other environmental hazards, investigators discovered Carbofuran, an illegal pesticide that they suspect had been applied to the marijuana plants. If ingested by birds and other wildlife, Carbofuran is often deadly. A quarter teaspoon can be fatal to humans.
In 2006, Carbofuran was banned for use by the U.S. Environmental Protection Agency because of human health risks and eco-toxicity.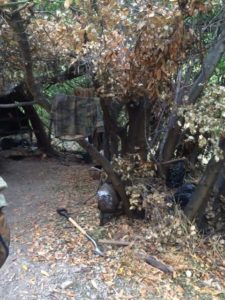 To determine if nearby water sources were contaminated, investigators took water samples. Results are expected in approximately 10 days.
In addition, Carbofuran is systemic, which means the pesticide is absorbed by the plant and ultimately ends up in the marijuana products.
Pot growers reportedly poured into the sparsely populated California Valley after a marijuana magazine stated SLO County does not have any regulations and is tolerant of large cannabis grows. Marijuana growers from the Central Valley likened the opportunity to the Gold Rush.
While many San Luis Obispo County residents support marijuana legalization, concerns over violations of health and building codes have some residence seeking stronger oversight.
At a July San Luis Obispo County Board of Supervisors hearing, Sheriff Ian Parkinson endorsed the proposal of an urgency marijuana ordinance. Parkinson said marijuana growers are causing problems in the California Valley.
The board then directed staff to draft an urgency ordinance that would put a halt to new marijuana cultivation of more than seven plants. Nevertheless, there is a strong possibility the regulation will not pass.
Four votes are needed to adopt the marijuana moratorium, and supervisors Bruce Gibson and Adam Hill have expressed opposition to the proposal. Gibson, and particularly Hill, favor the idea of attracting marijuana businesses to SLO County.