Police searching for suspect in Atascadero Walgreens robbery
August 27, 2016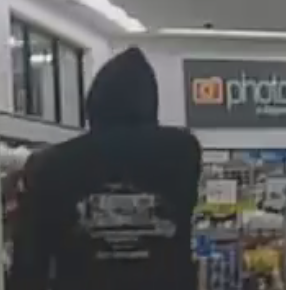 A man wielding a handgun robbed the Atascadero Walgreens late Thursday evening.
Shortly before midnight, while several other people were checking out, a man wearing a black sweatshirt pointed a gun at a store clerk and demanded cash. The clerk then gave the robber approximately $300.
The suspect fled the scene prior to police arriving. Police describe the suspect as a white, adult male.
Investigators are asking anyone with information about the robbery or the suspect to call the Atascadero Police Department at 805-461-5051.