Superior Court Clerk accused of fixing criminal cases, bribery
September 7, 2016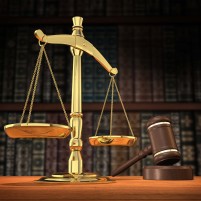 An Orange County Superior Court clerk allegedly "fixed" more than a 1,000 criminal cases in exchange for cash bribes as high as $8,000, according to a 38-count indictment. Federal agents arrested 10 defendants this morning on charges stemming from the bribery scheme in which the clerk improperly and illegally resolved cases on terms favorable to hundreds of defendants
As a result of the scheme, hundreds of defendants had charges dismissed, had fees reduced, or avoided mandatory jail time in drunk driving cases after paying bribe money to the clerk or middlemen who took bribes on his behalf.
The man at the center of the scheme – former clerk Jose Lopez Jr. – is charged with being at the center of a racketeering enterprise that engaged in bribery. Lopez, a 36-year-old resident of Anaheim, allegedly "resolved" cases by entering information into the court's computers to make it appear that a defendant had paid required fees or had performed community service.
In some cases, Lopez illegally created records to indicate that a defendant had pleaded guilty to reckless driving and that drunk driving charges had been dismissed – thereby avoiding the consequences of a drunk driving charge. In other cases, Lopez illegally entered court records that it made it appear second-time DUI offenders had served mandatory jail time, when they had not, according to the indictment.
Lopez is charged with receiving bribes from individuals who had been prosecuted for drunk driving or traffic-related offenses, according to the indictment. Those who paid the bribes were solicited directly by Lopez or one of a team of recruiters. The 11 recruiters charged in the indictment are:
·         Ricardo Quinones, 32, of Santa Ana;
·         Juan C. Rosas Santillana, 32, of Chino Hills;
·         Ramon Salvador Vasquez, 27, of Santa Ana;
·         Manuel Galindo Jr., 26, of Santa Ana;
·         Gibram Rene Lopez, also known as "Ivan," 26, of Anaheim;
·         Agustin Sanchez Jr., 32, of Santa Ana;
·         Luis Alberto Flores Guillen, also known as "Bills," 26, of Santa Ana;
·         Oscar Centeno, also known as "Mosquito," 26, of Santa Ana;
·         Javed Asefi, also known as "Joey," 43, of Ladera Ranch;
·         Jeff Reynes Fernandez, also known as "Lean," 24, of Fullerton; and
·         Jesus Saldana, 28, of Garden Grove.
This morning, federal authorities arrested 10 of the defendants, including Lopez. Guillen is expected to surrender later this morning. Sanchez is believed to be out of the state, but he is expected to be taken into custody in the near future.
The racketeering indictment alleges a scheme in which Lopez allegedly accepted bribes and illegally resolved criminal cases over a five-year period. The conspiracy ended in the spring of 2015 when the court learned about the misconduct and took steps to reopen many of the cases.
In addition to the bribes and falsified court records, Lopez also allegedly forged the signatures of prosecutors. Several members of the conspiracy allegedly attempted to persuade witnesses to lie about the scheme if they were questioned by authorities.
The indictment alleges that Lopez improperly resolved more than 1,000 cases, including 69 driving-under-the-influence cases. Lopez allegedly received hundreds of thousands of dollars in bribes, and investigators continue to review evidence obtained during the investigation to determine the total amount he received.
According to the indictment, Lopez used bribe money to pay for, among other things, international vacations, trips to Las Vegas, and the opening of a restaurant in Garden Grove.
All 12 defendants named in the indictment are charged with participating in a conspiracy to violate the federal Racketeer Influenced and Corrupt Organizations Act (RICO). This charge outlines 139 overt acts that outline bribe payments and official court documents that memorialized actions that simply never occurred.
The indictment also alleges 26 counts of bribery in which Jose Lopez either solicited money or one of seven of the recruiters paid money to him.
Jose Lopez is additionally charged with five counts of money laundering.
The indictment further charges Vasquez with conspiring to tamper with witnesses and two counts of witness tampering. Santillana and Fernandez are also charged with witness tampering.
Asefi is charged with making false statements to the FBI last year during its investigation into the bribery scheme.
If they are convicted of the RICO conspiracy, each defendant would face a statutory maximum sentence of 20 years in federal prison. The money laundering and witness tampering charges also carry a 20-year maximum penalty. The bribery charges carry a statutory maximum penalty of 10 years in prison.
This case is being investigated by special agents with the Federal Bureau of Investigation and IRS Criminal Investigation.
"Mr. Lopez used his position of trust for personal gain and, in the process, conspired with others to pervert the legal system," said Deirdre Fike, the Assistant Director in Charge of the FBI's Los Angeles Field Office. "Today's arrest should send a message that fixing tickets and tampering with witnesses is taken seriously by law enforcement and corruption by public officials will result in serious consequences."