Carpenter leads during latest fundraising period
October 29, 2016
By KAREN VELIE
Despite San Luis Obispo County Supervisor Adam Hill allegedly using access to his office to pressure developers to donate money to his campaign, during the latest reporting period his opponent Dan Carpenter raised significantly more money than Hill.
In the District 1 race, John Peschong is the clear leader garnering more than three times that of his opponent Paso Robles Mayor Steve Martin during the latest fundraising period, which ran from Sept. 25 to Oct.22. Overall, Peschong has raised more money than any of the other candidates running for a seat on the SLO County Board of Supervisors.
Including fundraising in both 2015 and 2016, Peschong leads the pack with $291,698 in total donations, followed by Hill with $269,158, then Carpenter with $176,794 and Martin at $65,633.
District 1, which runs inland from the Monterey County line to Templeton, has 5,810 more Republicans than Democrats giving conservative candidate Peschong an advantage over Martin, a Democrat.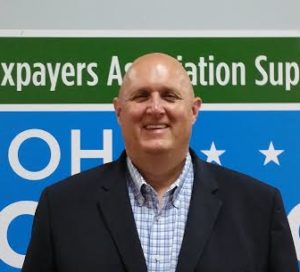 Peschong raised $41,495 in donations during the latest reporting period. His largest contributions were from Michael Burns, the CEO of MickTec in Hollywood, who donated $5,000 and Valley Farm Supply, a company partially owned by SLO County Supervisor Lynn Compton, which donated $1,500.
From Sept. 25 through Oct. 22, Martin received $12,915 in total donations. Martin's largest donors include SLO County Supervisor Bruce Gibson and the Eric Michielssen for Supervisor campaign, both of which donated $1,000.
Total Contributions:
John Peschong – $291,698
Steve Martin – $65,633
Total Expenditures:
John Peschong – $280,637
Steve Martin – $47,643
In the June 7 primary, Peschong received 45.52 percent of the vote and Martin garnered 35.02 percent.
District 3, which includes Grover Beach, Pismo Beach and a portion of San Luis Obispo, has 2,036 more Democrats than Republicans. Hill is a Democrat and Carpenter is not affiliated with a political party.
Throughout the campaign, Hill has benefited from numerous contributions from developers, including several donors who have had or will have projects come before the board of supervisors.
However, amid allegations of pay to play against Hill, Carpenter's fundraising pace picked up in 2016 in which time he raised $10,868 more than Hill.
During the latest fundraising period, Carpenter raised $42,891. His top donations include $20,000 from Shell Beach based philanthropist B. Wayne Hughes Jr., $5,000 from urban designer T. Keith Gurnee and $5,000 from a political action committee associated with the Home Builders Association of the Central Coast.
Amid allegations Hill cut off some members access to his office because the association had not sufficiently supported Hill's campaign for reelection, the association responded by donating to Hill's rival, Carpenter.
Total Contributions:
Adam Hill – $269,912
Dan Carpender – $176,794
Total Expenditures:
Adam Hill – $242,341
Dan Carpenter – $164,352
In the June primary, Hill received 41.21 percent of the vote, and Carpenter garnered 31.63 percent.