Helicopter airlifts hiker out of Montana de Oro
November 28, 2016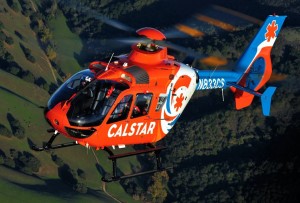 A CHP helicopter airlifted an injured hiker, who reportedly broke his ankle while he was 1.5 miles up a trail in Montana de Oro State Park, to a local hospital on Sunday. [Tribune]
Shortly after 2:30 p.m., Cal Fire received a report about the injured hiker on the Coon Creek Trail. The CHP helicopter responded, hoisted the man off the trail and transported him to a nearby ambulance.
The extent of the hiker's injuries and what occurred has not been disclosed.
Fire crews remained at the scene early Sunday evening. San Luis Obispo County fire and San Luis Ambulance personnel assisted with rescued.