Norwegian government interested in Morro Bay offshore lease
November 27, 2016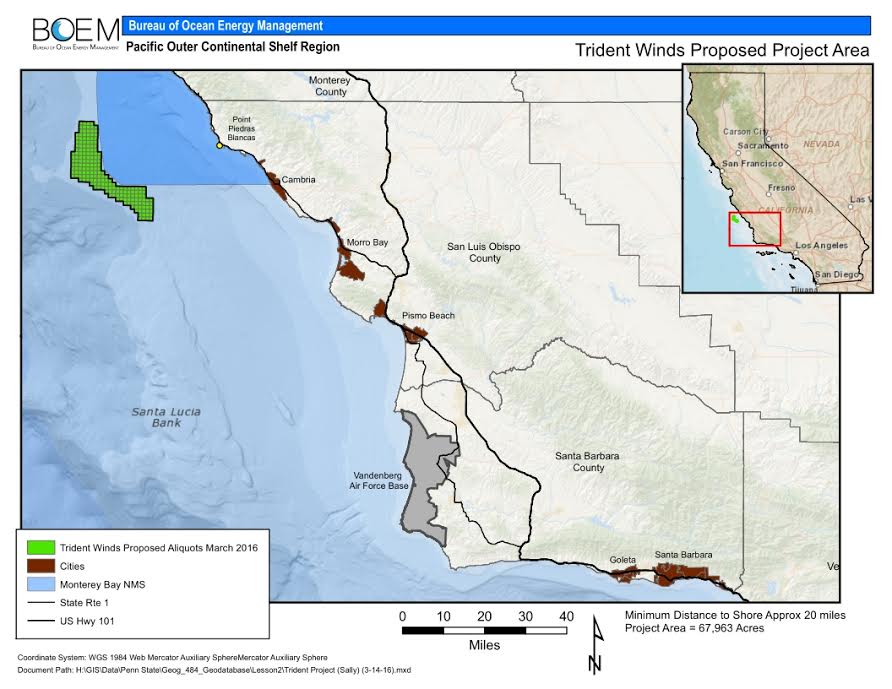 By KAREN VELIE
A company owned primarily by the Norwegian government applied to the U.S. government to compete with Trident Winds for the lease of 55.58 square miles off of the coast of Cambria for a wind energy farm after the feds sent out a formal request for interest.
In January, Seattle-based Trident Winds made an unsolicited application to the Bureau of Ocean Energy Management (BOEM) for an offshore lease to install 100 wind turbines located in an area approximately 26 miles off the coastline stretching from the Monterey County line to Cambria. The proposed Morro Bay wind farm consists of turbines mounted on floating structures which will not be visible from the shoreline.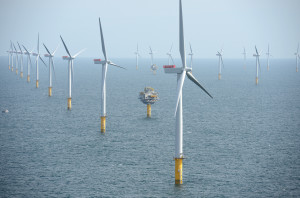 Because of the depth of waters off the coast of California, instead of attaching the turbines to the ocean floor, the floating turbines are to be tethered by cables to the ocean floor. A subsea export cable will then transport produced electricity to the PG&E substation located adjacent to the shuttered Morro Bay power plant, according to Trident Winds' proposal.
In August, the BOEM initiated the required formal bidding competition. If no other company had bid on the lease, the BOEM would have proceeded with processing the Trident Winds project proposal.
However, Norwegian-based Statoil expressed interest in the Morro Bay offshore lease. Statoil, which does business in 36 countries, is 67 percent owned by the Norwegian government. [Sierra 2 the Sea]
In October, the BOEM announced they had "reviewed Statoil Winds submission to assess filing completeness and has determined they are legally, technically, and financially qualified to hold an outer continental shelf renewable energy commercial lease."
Now that Statoil has received BOEM approval, it needs to submit a project proposal. In the end, the BOEM will determine which company wins the bid.