Atascadero High hit with anti-Trump graffiti
February 23, 2017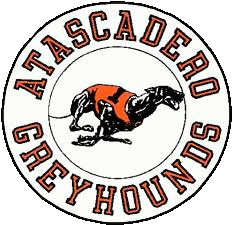 Students arriving early to Atascadero High School Wednesday morning found multiple buildings defaced with graffiti, some of which contained messages aimed at President Donald Trump. [Tribune]
Around 7 a.m., an Atascadero police officer checked the high school campus by foot and found the graffiti, Police Sgt. Caleb Davis said. It appeared the graffiti was painted Tuesday night.
One photo of the graffiti shows a door spray painted with the words "basic mind control." The same photo shows what appears to be the word "fuck," though only a couple letters are visible.
Atascadero High School's resource officer is conducting an investigation into the vandalism. Police and school officials have yet to release further details about the incident.