Did off-roaders go missing near Pozo?
February 9, 2017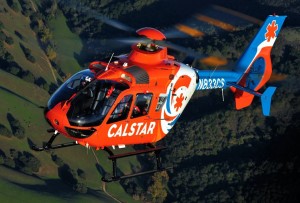 After intercepting a radio broadcast in which three people were heard asking for help, the San Luis Obispo County Sheriff's Office launched a search in a forested area southwest of Pozo. Search crews did not locate anyone, and it is unclear if there were actually injured people in the area. [KSBY]
On Tuesday night, officials intercepted a broadcast during which it sounded like the group of three had said they had been four-wheeling in a Jeep or a similar vehicle that rolled and injured someone's leg. However, the information was spotty.
That night, the sheriff's office launched a search for three individuals near Hi Mountain Road and Garcia Trail Road at the top of a ridgeline between Pozo and the Lopez Lake area. Search crews traversed as much turf as they could, but swollen rivers prevented them from getting to the suspected location of the off-roaders.
On Wednesday morning, a CHP helicopter, as well as United States Forest Service personnel, joined the search. Crews still did not manage to find anyone, nor did they find anything to substantiate the radio call. Officials suspended the search around 4:30 p.m.
Sheriff's Commander Brian Hascall said all investigators have is a voice on a broken radio transmission. The search will only continue if officials receive more evidence or information about people actually being out there, Hascall said.