Supervisors oppose marine sanctuary following contentious debate
February 9, 2017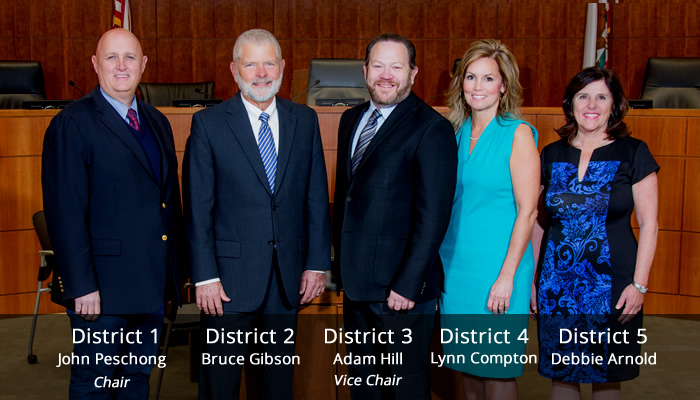 The San Luis Obispo County Board of Supervisors voted 3 to 2 to oppose the creation of a Chumash Heritage National Marine Sanctuary after listening to approximately 100 people voice their opinions for and against the proposed sanctuary.
Supervisors Debbie Arnold, John Peschong and Lynn Compton voted to approve sending the National Oceanic and Atmospheric Administration (NOAA) a statement of opposition. Supervisors Bruce Gibson and Adam Hill dissented.
In 2015, the Northern Chumash Tribal Council Chumash proposed the creation of a national marine sanctuary which would stretch 140 miles from Cambria to Santa Barbara. The NOAA is currently considering the request.
Opponents of the marine sanctuary, which includes commercial fisherman, several chambers of commerce, the Santa Ynez Band of Chumash Indians and the Salinan Indian Tribe, expressed concerns the sanctuary would lead to cumbersome regulations that would harm the fishing industry. Opponents also voiced concerns about losing local control.
Proponents say the sanctuary is intended to protect the ecosystem off the Central Coast. The majority of sanctuary supporters said they believed the sanctuary is needed to protect the county from offshore oil drilling.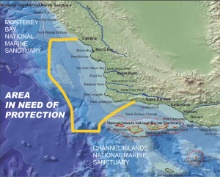 Compton said she opposes offshore drilling, but that the proposed marine sanctuary was not the right method to prevent off-shore oil drilling. Compton then asked the board to support a bill to permanently ban offshore oil leases on the Central Coast. Rep. Salud Carbajal introduced the bill to Congress last week.
While supervisors Gibson and Hill voiced support of Carbajal's bill, they argued against opposing the sanctuary. Both said that the opposition to the sanctuary was politically motivated and funded by big oil interests.
In Oct. 2015, the Chumash proposal was added to NOAA's list of successful nominations. That is the first step toward becoming eligible for a marine sanctuary designation.
Before the sanctuary designation occurs, officials must draft a management plan for the area and allow the public to review it.
There are currently 14 national marine sanctuaries. The Chumash proposal is located in between two of them — the Monterey Bay National Marine Sanctuary and the Channel Islands National Marine Sanctuary.