Storm deals Morro Bay State Park financial blow
February 27, 2017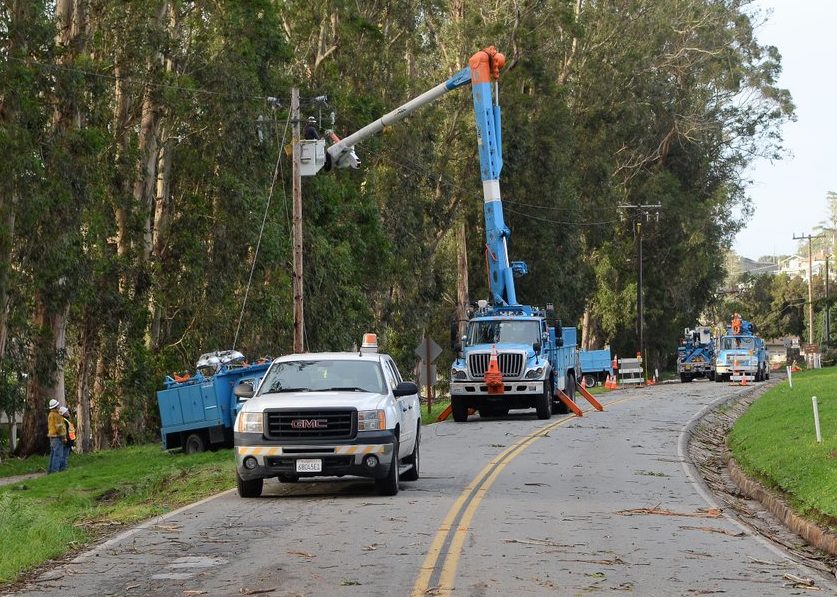 In the aftermath of recent storms, Morro Bay State Park has remained closed to visitors for more than a week. As a result, 295 campsite reservations have been canceled, and the park has has lost about $36,000 in revenue. [KSBY]
During the storms, officials evacuated dozens of guests due to falling trees and downed power lines. More than 200 trees have either fallen or been red tagged since the storm, and tree stumps scatter the park.
Morro Bay State Park and its 140 campsites have been closed to visitors since President's Day weekend. The park has been refunding campers who prepaid for their reservations.
State parks officials have also canceled reservations at the Oceano Dunes. Additionally, Pismo State Beach's North Beach Campground, like Morro Bay State Park, still remains closed.
The closure of Morro Bay State Park has affected the neighboring Bayside Cafe. The restaurant remained closed for six days following the storm.
Bayside Cafe lost $6,000 worth of food, but recouped the money through insurance. Cafe employees, though, lost out on pay during the closure.
Since reopening, Bayside Cafe has not received its typical flow of customers due to the closure of the state park.
Currently, workers are clearing roadways, trails and campsites and trying to make Morro Bay State Park safe for visitors, Supervising State Park Peace Officer Robert Colligan said. State parks workers are wracking up extra hours, and Cal Fire and other agencies are assisting with the cleanup.
Workers are also making mulch, which may be sold to help recover some of the lost revenue.
Morro Bay State Park is scheduled to reopen on March 8. But, park officials are reassessing the time frame daily.