Man shot and killed at Orcutt saloon
March 4, 2017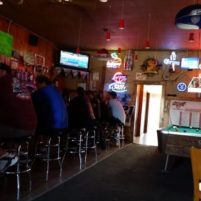 Santa Barbara County Sheriff's deputies are searching for a suspect who shot and killed a man at Elmer's bar in Old Town Orcutt early Saturday morning.
At about 1:30 a.m., deputies responded to a report of a man with a gun at the bar. Upon arrival, deputies discovered the body of a gunshot victim.
The sheriff's department is in the process of positively identifying the victim and then notifying his next of kin.
Investigators are asking anyone with information about the shooting to call the Santa Barbara County Public Safety Dispatch Center at 805-683-2724 or leave an anonymous tip call 805-681-4171.