Alleged drunk driver crashes near DUI checkpoint
April 29, 2017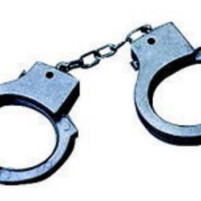 While a Santa Maria police DUI checkpoint led to zero arrests Friday evening, nearby an alleged drunk driver crashed into a power pole. Because of the accident, several roads were closed roads for more than eight hours.
Officers evaluated four of the 482 drivers who were stopped at the 1600 block of N. Broadway checkpoint. In the end, no arrests were made.
Nearby, on Railroad Avenue near Donovan Road, an alleged drunk driver crashed into the power pole. Police arrested the man for felony driving under the influence.
A grant from the California Office of Traffic Safety funded the DUI checkpoint.