Arroyo Grande police probe shooting after bullets found in neighborhood
April 25, 2017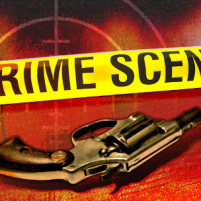 Police have launched an investigation into a shooting that took place Saturday night in a quiet Arroyo Grande neighborhood. Some neighbors initially mistook the gunshots for fireworks, but a woman later discovered two bullets lodged in her car, prompting a probe into the shooting. [KSBY]
Arroyo Grande resident Teri Peterson, who lives on Paul Place, said she drove her car over a bullet, which became lodged in her tire. Another bullet flew through her car's headlight and into the engine compartment.
Peterson's car was parked on Paul Place near The Pike on Saturday night.
Arroyo Grande police say officers found a mixture of five bullets and casings. The bullets came from a small-caliber weapon, police say.
Investigators have yet to determine a motive or target in the shooting. No victims have come forward to authorities.
Witnesses reported seeing two trucks driving off toward The Pike following the shooting. Peterson said she could hear tires squealing, and then she smelled gunfire.
The incident was the second shooting to take place in Arroyo Grande this month. Police have yet to catch a suspect in either of the shootings.
On April 13, a man was shot in an apartment in the 1400 block of El Camino Real, prompting an unsuccessful police search. Investigators say Saturday's gunfire does not appear to be connected to the April 13 shooting.