Bookkeeper allegedly embezzled more than $1 million from Cambria business
April 25, 2017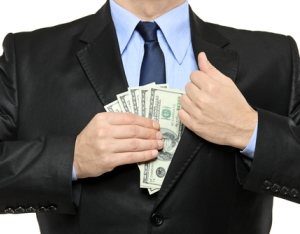 A former bookkeeper embezzled more than $1 million from a Cambria construction business, according to a criminal complaint filed last week by the San Luis Obispo County District Attorney's Office.
Elizabeth Edith Shaw, 68, embezzled the money from her former employer, Winsor Construction, over a 12-year period, prosecutors say. Shaw is charged with 12 counts of felony grand theft by embezzlement, as well as enhancements for theft of more than $500,000.
A warrant for Shaw's arrest was issued after the complaint was filed last Wednesday. Shaw turned herself into county custody on Monday. If convicted, Shaw faces a maximum sentence of 16 years and four months in prison.
Upon Shaw's arrest, District Attorney Dan Down released a statement saying the case is particularly troubling.
"Theft committed by those in positions of trust are especially troubling, particularly when it involves this level of taking over such an extended period of time from a local business," Dow said. "Our Major Fraud Unit stands ready to aggressively prosecute these and other similar criminal breaches of fiduciary duty."
Investigators from the district attorney's and sheriff's offices conducted a 10-month probe into the case.