Palm Theatre to screen 1984 as part of international Trump protest
April 3, 2017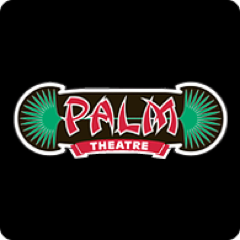 The Palm Theatre in San Luis Obispo will screen the film version of George Orwell's 1984 on Tuesday as part of an international protest against President Donald Trump.
More than 190 art house theaters in 44 states, including about 28 in California, will show 1984 on Tuesday, according to the organization United States of Cinema, which is helping plan the event. Theaters in Canada, the United Kingdom, Sweden and Croatia will also take part in the 1984 National Screening Day.
Event organizers selected April 4 as the day for the screening because it was the date in 1984 in which Orwell's protagonist Winston Smith began rebelling against his government by keeping a forbidden diary.
"Orwell's portrait of a government that manufactures their own facts, demands total obedience and demonizes foreign enemies has never been timelier," the United States of Cinema website states. "The endeavor encourages theaters to take a stand for our most basic values: freedom of speech, respect for our fellow human beings and the simple truth that there are no such things as 'alternative facts.'"
The theaters participating in the screening also support the National Endowment for the Arts and see any attempt to scuttle the program as an attack on free speech and creative expression, according to the cinema organization. Trump has proposed eliminating funding for the National Endowment for the Arts, which is a federal agency with an approximately $150 million annual budget.
Participating theaters will donate a portion of the ticket proceeds to local charities and organizations or will use the money for the purposes of underwriting future educational and community-related programming, according to the United States of Cinema.
The Palm Theatre will show 1984 at 4:15 p.m. and 7 p.m. on Tuesday.