California drops communist worker bill, lawmaker issues apology
May 18, 2017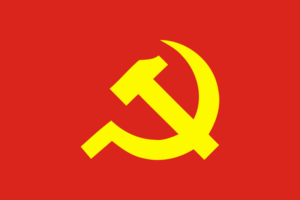 A California lawmaker has rescinded his bill that would have made it easier for members of the Communist Party and their sympathizers to work for government agencies in California. Though the bill was advancing through the Democrat-controlled state Legislature, it was causing uproar in California's sizeable Vietnamese-American community.
AB 22, introduced by Assemblyman Rob Bonta (D-Oakland), would have eliminated a provision of a Red Scare-era law that allows government agencies to fire public employees for being member of the Communist Party or advocating on its behalf. The aim of the Red Scare-era law was to prevent the overthrow of the state or federal government by communists or other subversive groups.
Last week, AB 22 passed the Assembly on a 41-30 vote. But, the bill drew fierce opposition, particularly from Vietnamese-Americans and veterans.
On Wednesday, Bonta announced he would withdraw the bill as a result of his conversations with constituents and members of the public. Bonta stated in a press release that AB 22 was a "technical cleanup bill," but it brought up real pain from some people.
"Many expressed these concerns to me," Bonta said. "Through my conversations with veterans and members of the Vietnamese-American community, I heard compelling stories of how AB 22 caused real distress and hurt for proud and honorable people. For that, I am sorry."
The Red Scare-era law that Bonta sought to alter also allows local agencies, the state Legislature and the United States Congress to subpoena public employees to answer questions under oath about their ties to the Communist Party.
Bonta's proposed amendments would have eliminated provisions mentioning communism, the communist movement and the Communist Party. Under Bonta's proposal, advocating the violent overthrow of the state or federal government would have remained a fireable offense for public employees in California.