State suspends Paso Robles bar's license after worker sells pot to agents
May 2, 2017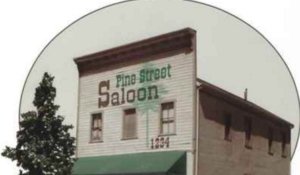 An employee of the Pine Street Saloon in Paso Robles allegedly sold marijuana three times to undercover Alcoholic Beverage Control agents. The state of California responded by suspending the Pine Street Saloon's liquor license for 25 days.
Employee Daniel French sold ABC agents marijuana during a six-week investigation into the Paso Robles saloon, according to the state agency. French pleaded no contest to selling or furnishing marijuana and received a 60-day jail sentence, as well as three years of probation.
The Pine Street Saloon is located at 1234 Pine Street. The bar is expected to reopen on May 21.