SLO County's soaring six-figure pension club
June 1, 2017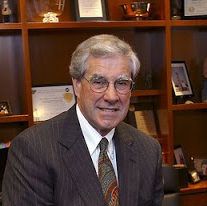 By JOSH FRIEDMAN
As unfunded pension liabilities wreak havoc with some local government budgets, the number of San Luis Obispo County retirees receiving six-figure pensions is soaring. More than 100 retirees from just the city and county of San Luis Obispo are receiving pensions of greater than $100,000 a year.
This year, the California Public Employees Retirement System (CalPERS) member agencies are grappling with a decision made in late 2016 by the pension fund's board to lower its investment forecast. The move caused unfunded liabilities to spike, and in the case of the city of SLO, resulted in projections of multi-million shortfalls in upcoming budgets.
All seven cities in SLO County, Cal Poly and the California Men's Colony are members of CalPERS.
While the county of SLO has its own retirement system, it is certainly not immune to rising pension costs. One county government retiree is now receiving a yearly pension that exceeds $200,000, according to Transparent California, a database of public employee salaries and pensions.
While a $200,000 pension may seem unimaginable for many retirees, it is not uncommon among retired public workers in the state of California. For instance, former Los Angeles County sheriff Lee Baca received a $334,978 pension in 2016.
Baca recently made headlines after he was convicted in federal court of overseeing a scheme to obstruct a civil rights investigation relating to abuses at county jail facilities. A judge sentenced Baca to a three-year prison sentence, and he is due to begin serving time in July.
Still, Baca is expected to keep the majority, if not all, of his pension. Under California pension rules, public employees convicted of felonies related to their jobs only forfeit retirement benefits that they earned after the crimes occurred. Baca amassed decades of service before he ran afoul of federal investigators.
San Luis Obispo County Sheriff Ian Parkinson, who has also faced criticism over his handling of a county jail, is also a member of the six-figure pension club. Though Parkinson is currently on the SLO County payroll, he retired from the San Luis Obispo police force in 2014 and became eligible to receive a pension.
In 2015, Parkinson received a $124,350 pension from CalPERS, and he earned $285,075 in salary and benefits from the county. In all, Parkinson received $409,425 in work and retirement pay.
Though Parkinson's retirement pay easily eclipses $100,000 a year, it is not even half the amount of the largest government pension in SLO County. Warren Baker, the former president of Cal Poly, received a $259,104 pension in 2015.
Baker's annual pension increased by more than $13,000 between 2012 and 2015. At that rate of increase, Baker could be receiving a $300,000 pension by 2023.
Baker is one of 36 Cal Poly retirees who received six-figure pensions in 2015. Four of those retirees earned pensions larger than $150,000.
In San Luis Obispo County's boutique pension system, there were 71 retirees who received six-figure pensions in 2015. A total of 17 county pensioners earned more than $150,000 a year in retirement pay in 2015.
The county of SLO's leading pensioner is former treasurer-tax collector Frank Freitas. In 2015, Freitas received a pension of $200,525, as well as $1,668 in other retirement benefits, for a total of $202,193.
Four other county pensioners received more than $175,000 in retirement pay in 2015. Former county administrative officer James Grant grossed $182,567, followed by former assistant district attorney Daniel Hilford ($178,962), former district attorney Gerald Shea ($178,459) and former sheriff Pat Hedges ($177,956).
The city of SLO had 31 retirees with six-figure pensions in 2015, three of whom received more than $150,000 in retirement pay. San Luis Obispo's top pensioner is former city manager Ken Hampian, who received a $168,286 pension in 2015.
A combined total of 19 retirees from the other six cities in SLO County received pensions larger than $100,000 in 2015. Paso Robles had seven members in the six-figure pension club, Morro Bay had four, Pismo Beach and Arroyo Grande had three each and Atascadero had two.
Morro Bay, Arroyo Grande and Paso Robles each had one pensioner who eclipsed $139,000 in 2015. John De Rohan, the former police chief of Morro Bay, received $139,817; Michael Hubert, the former Arroyo Grande fire chief received $139,120; and Dennis Cassidy, the former Paso Robles police chief received $139,089.
Only one local city, Grover Beach, did not have six-figure pensioner in 2015. However, former Grover Beach police chief Jim Copsey received a $99,307 pension. Additionally, Copsey was double-dipping, meaning he was receiving a Grover beach salary and pension simultaneously.
Copsey served as interim police chief following his retirement. Shortly after his stint as interim chief, Copsey served as Grover Beach's interim city manager, double-dipping for a second time.
Among SLO County's community services districts, only the Cambria CSD had six-figure pensioners in 2015. Led by former General manager Vernon Hamilton, who received a $119,924 pension, the Cambria CSD had three members of the six-figure pension club in 2015.
Several school districts in SLO County have six-figure pensioners. The top pensioner among local school districts is former San Luis Coastal superintendent Ed Valentine, who received a $183,322 pension in 2015. Valentine and most other top pensioners from local school districts are members of the California State Teachers' Retirement System (CalSTRS).
Several state agency retirees who live in SLO County are also receiving yearly pensions in excess of $200,000. Donald Ellis, a dentist who retired from the California Men's Colony in 2010, received a $205,293 pension in 2015. Roger Wunderlich, a former Atascadero State Hospital psychiatrist who retired in 2011, earned a $204,915 pension in 2015.
The Men's Colony had 39 six-figure pensioners in 2015, while ASH had 16. Five of the 16 ASH retirees in the six-figure pension club receive yearly retirement payments of more than $150,000.
Meanwhile, throughout California many cities and counties are facing financial difficulties because of high unfunded pension liabilities which continue to soar as more retirees join the six-figure pension club.
Top pensioners by agency (2015):
Cal Poly: Warren Baker – $259,104
California Men's Colony: Donald Ellis – $205,293
Atascadero State Hospital: Roger Wunderlich – $204,915
SLO County: Frank Freitas – $202,193
San Luis Coastal School District: Ed Valentine – $183,322
San Luis Obispo: Ken Hampian – $168,286
Morro Bay: John De Rohan – $139,817
Arroyo Grande: Michael Hubert – $139,120
Paso Robles: Dennis Cassidy – $139,089
Lucia Mar: Sidney Richison – $137,610
Atascadero Unified School District: James Stecher – $136,390
Pismo Beach: Jeffrey Norton – $130,973
Atascadero: John Couch – $120,241
Cambria CSD: Vernon Hamilton – $119,924
Coast Unified School District: Denis Declercq – $116,559
Templeton Unified: Richard Duke – $106,873
Grover Beach: *Jim Copsey – $99,307
*Copsey also received pay for serving as Grover Beach's interim police chief.