California venture capitalists face rising liability for sexual harassment
August 28, 2017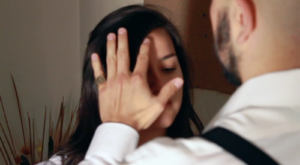 Following a wave of summer sexual harassment scandals involving venture capitalists, the state of California is considering adopting a law that would hold investors liable for harassing female entrepreneurs. The proposed bill could create a wave of lawsuits against venture capitalists. [Bloomberg]
Recently, more than a dozen women came forward with stories of mistreatment they faced when seeking funding. The stories led to at least four men leaving venture capital firms.
However, significant legal ambiguity remains with regard to cases of investor-entrepreneur relations and sexual harassment claims. California lawmakers are now proposing a bill that would add "investor" to the list of professionals legally liable for harassment.
Last week, State Senator Hannah-Beth Jackson (D-Santa Barbara), a proponent of legislation advancing women's rights in the workplace, outlined the proposed bill targeting venture capitalists.
"There is clearly an imbalance of power between those with financial wherewithal and those with ideas trying to get a foothold," Jackson said.
The National Venture Capital Association, the trade group for the industry, said it welcomes the effort and would work with Jackson. But the group has yet to take a formal position on the proposed bill.
Pamela Mason, vice president of the corporate insurance firm Mason & Mason, said the number of harassment claims against investment firms has been increasing over the past year or two. With no clear language in the law, alleged victims have relied on civil statutes to build their cases. Venture capitalists have almost always settled to avoid risking their reputations, Mason said.
In general, women are said to be more likely now to come forward with sexual harassment allegations since there have been recent high-profile cases involving Bill Cosby and Fox News executives. As a result, Venture Capital firms are reportedly working to improve their internal policies.