Phillips 66 can bring back oil-by-rail proposal
October 3, 2017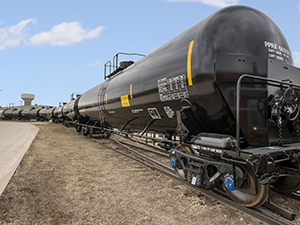 Phillips 66 reached an agreement with San Luis Obispo County on Monday that will remove a sensitive habitat designation from the company's Nipomo Mesa property. [Cal Coast Times]
Phillips 66, in exchange, has agreed to drop its challenge to the constitutionality of a SLO County environmental ordinance. Had Phillips 66 progressed with the lawsuit, the case could have compromised other SLO County rulings on sensitive habitat designations.
In March, the SLO County Board of Supervisors voted 3-1 to shoot down Phillips 66's Nipomo rail spur project, which would have brought crude oil to the company's South County refinery by train. After the board decision, which followed multiple years of mounting opposition to the project, Phillips 66 opted not to legally dispute the project's denial.
However, Phillips 66 attorney Paul Beard sued SLO County over an environmental determination issued during the proposal process.
Read entire article at Cal Coast Times.