Heavy rains headed to the Central Coast
March 20, 2018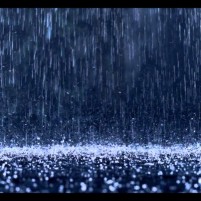 San Luis Obispo County is expected to received four to eight inches of rain between Tuesday and Thursday, and similar totals are predicted in Santa Barbara County, prompting fresh evacuation warnings. [Cal Coast Times]
PG&E's John Lindsey stated in a tweet that a strong atmospheric river is forming and it could produce gale-force winds and heavy rainfall. A National Weather Service forecast indicated moderate to heavy rainfall during the upcoming storm.
Over the weekend, Santa Barbara County officials issued a pre-evacuation advisory for several burn areas, including Montecito. The advisor applies to the Thomas, Sherpa, Whittier and Alamo burn areas.
"This is the most powerful storm of the season since the 1/9 debris flow," said Rob Lewin, the director of the Santa Barbara County Office of Emergency Management.
The storm is expected to hit Santa Barbara County Tuesday night.
Santa Barbara County officials advise residents to prepare and not wait for notification. If at any time during the storm residents feel threatened, they should leave for high ground or a safe area, emergency officials say.