Paso Robles police arrest teens over Snapchat gun threat
March 23, 2018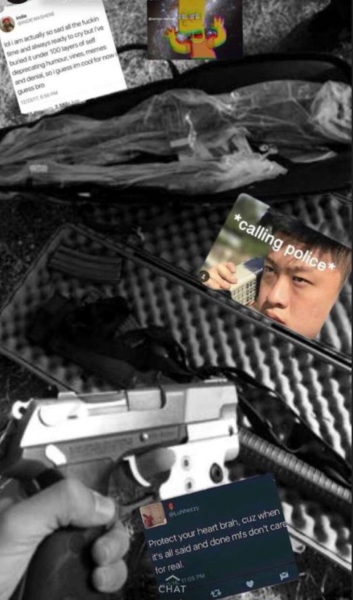 A Snapchat threat that led to the lockdown of four Paso Robles schools on Tuesday has resulted in the arrest of two teens on a firearm charge. [Cal Coast Times]
On Tuesday morning, a Paso Robles High School student met with police investigators and told them that he received a Snapchat message from another student that depicted the student holding a handgun. Law enforcement officers from six agencies then searched the Paso Robles High School campus, as well as nearby parks.
The incident prompted "shelter in place" orders at Paso Robles High School, Lewis Middle School, Liberty High School and Independence High School. Authorities quickly determined no threat was posed to the schools.
Police determined a 16-year-old former student was the individual circulating the Snapchat image. The image showed the teen holding a pistol and displaying rifles.
Investigators conducted an extensive search for the pistol in the Snapchat image. The search included a home in the 500 block of Ferro Lane in Paso Robles and the use of a Department of Fish and Wildlife K-9 that is specifically trained to locate hidden firearms. However, officers failed to locate the pistol.
Nonetheless, officers arrested the 16-year-old, as well as a 15-year-old, over illegal possession of the pistol. Officers booked both teens in juvenile hall on the single charge of possession of a firearm that can be concealed.
Police say the incident is unrelated to any prior school events from the previous two weeks, and there is no indication the gun was ever brought on school grounds.