Thief steals $40,000 in jewelry from Shell Beach hotel
May 17, 2018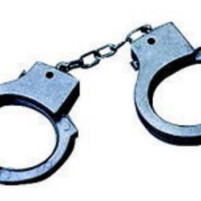 An Arroyo Grande man stole about $40,000 worth of jewelry from a person's hotel room in Shell Beach last weekend, according to the Pismo Beach Police Department. [Cal Coast Times]
Pismo Beach police began investigating the theft on Tuesday after receiving a report about the burglary. Investigators developed a primary suspect, and on Wednesday, police located 37-year-old Jesse Sanchez, of rural Arroyo Grande.
Sanchez admitted to the burglary, according to the Pismo Beach Police Department. Police recovered all the jewelry and said the items would be returned to the victim.
Officers arrested Sanchez and booked him into the San Luis Obispo County Jail on charges of burglary and possession of narcotics and drug paraphernalia. Sanchez remains in custody with his bail set at $50,000.