Grover Beach council moves ahead with train station expansion project
June 21, 2018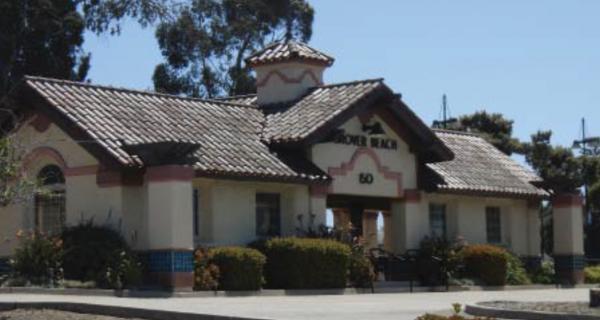 The Grover Beach City Council approved construction contracts Tuesday for an approximately $3 million expansion of the train station in the South County city. [Cal Coast Times]
For years, Grover Beach officials have discussed renovating the Amtrak train station, which is located near the southeast corner of the intersection of Highway 1 and Grand Avenue. Officials have said the station is unsafe and inadequate for passengers, including those traveling by bus.
As part of a joint effort with CalTrans, the city of Grover Beach plans to build a bus passenger shelter, as well as a loading and unloading zone for bus passengers. The project also includes creating about 40 new parking spaces at the train station.
The construction will occur on an undeveloped lot immediately south of the existing train station. Construction is expected to begin in August and last for much of the upcoming fiscal year.
On Tuesday, the Grover Beach council approved a $2.27 million construction contract and an approximately $289,000 construction management contract. Santa Maria-based J.F. Will Company received the construction contract, while Cannon Corporation received the construction management contract. The latter must receive approval from Caltrans before the contract takes effect.
The expansion of the train station is taking place at a site close to a location where homeless have set up encampments in the past. A stabbing occurred at one of the encampments in 2016, and other criminal activity was also suspected to be taking place in the camps where the homeless were living. Shortly following the stabbing, city officials kicked out homeless people who were living in the area, citing health risks and proximity to the train tracks.