SLO staffers seeking $1 million fund for economic downturn
June 2, 2018
The city of San Luis Obispo may set aside $1 million in a reserve that could be used to backfill the city's general fund to prepare for a possible national recession. [Cal Coast Times]
At a 2018-2019 budget adjustment meeting next week, San Luis Obispo staffers will ask the city council to establish the reserve fund. City staff cites the possibility of a recession occurring and causing a decline in city tax revenue as the reason to stash away $1 million.
"Although it is not known, and cannot be known, when a recession will occur, predictions are that one will come during the term of this forecast given the unprecedented growth experienced at the national and local level," a city staff report states.
City officials also cite uncertainties with projected marijuana revenues and the ability to "quickly increase cost recovery in some areas" as reasons to establish a new reserve.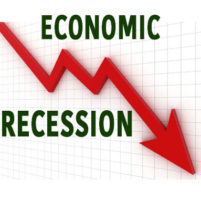 San Luis Obispo officials are currently pushing for city voters to pass both a marijuana business tax and a 1 percent city sales tax hike. The pot business tax is expected to go on the Nov. 2018 ballot, while the proposed sales tax hike may go to voters in 2020.
The $1 million reserve could serve as a slight hedge against the city's rising pension costs. As a conservative estimate, San Luis Obispo currently has about $150 million in unfunded pension liabilities.
As a result of rising pension costs, the city is facing an approximately $9 million budget shortfall over the next three years. The city is currently trying to cut its spending by $8.9 million in order to close the gap.
If approved, the $1 million reserve would come out of a projected $6.5 million surplus beyond the city's 20 percent reserve requirement in the 2017-2018 budget. City staff calls for using $4.2 million of the remaining funds to pay down unfunded liabilities and $1.3 million to fund downtown safety measures at the Farmers' Market.