Five Cities Fire Authority chief accused of retaliation and labor violations
August 15, 2018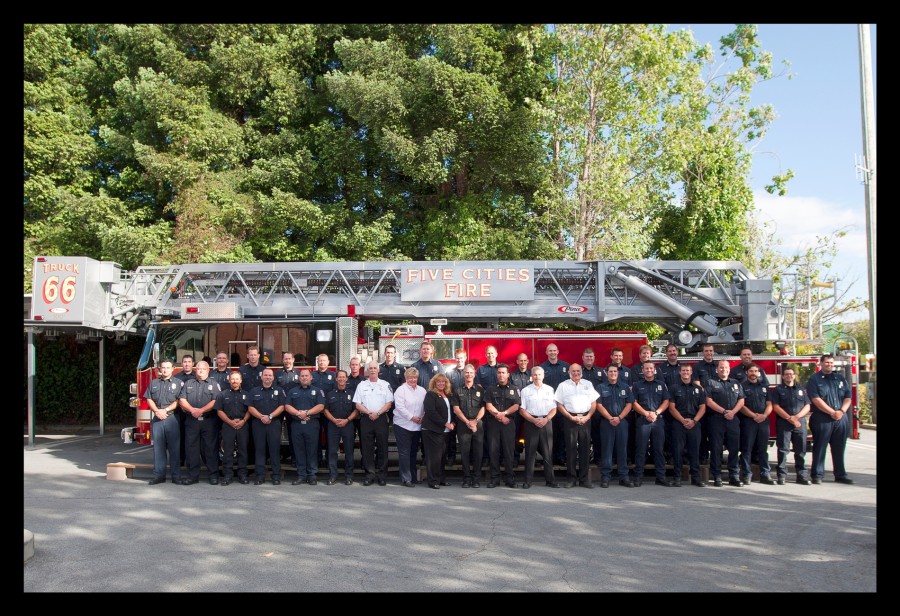 A former Five Cities Fire Authority firefighter accused the fire chief of retaliation and violations of labor laws in a lawsuit filed in July against the fire authority, the city of Arroyo Grande, and chief Steve Lieberman.
The lawsuit alleges Jarrid Boyer was terminated after he discovered the fire authority was in violation of labor laws because it was not paying retirement benefits for reserve firefighters who had worked in excess of 1,000 hours in a year. The suit says Lieberman was "hostile and aggressive" when he told Boyer "not ever bring up this issue again."
Lieberman allegedly ended that conversation by handing Boyer a pocket sized copy of the book, "The Art of War." The Art of War is an ancient strategy text in East Asian warfare.
A week after Chief Lieberman signed off on "two stellar performance evaluations," he terminated Boyer without warning, the lawsuit says. Boyer had worked for the fire authority for five years.
Boyer was among those employed by the fire authority who had worked over 1,000 hours in a fiscal year without receiving retirement benefits. He took his concerns to the Five Cities Firefighters Association, who along with Boyer, filed complaints.
In April 2017, a firefighter contacted CalPERS and initiated an audit of the fire authority.
A fellow association member told Boyer he had been warned to "be careful who you associate with because Chief Lieberman says Jarrid Boyer has a target on his back," the lawsuit says.
The suit alleges Lieberman acted "with reckless disregard" for Boyer's "protected rights and therefor punitive damages should be imposed against Lieberman."
Boyer's is asking the court to order Lieberman to reinstate Boyer to his previous position. The suit also asks for lost wages, attorney's fees, punitive damages and statutory penalties in an amount to be determined at trial.