Recreational marijuana now on sale at second Grover Beach shop
August 13, 2018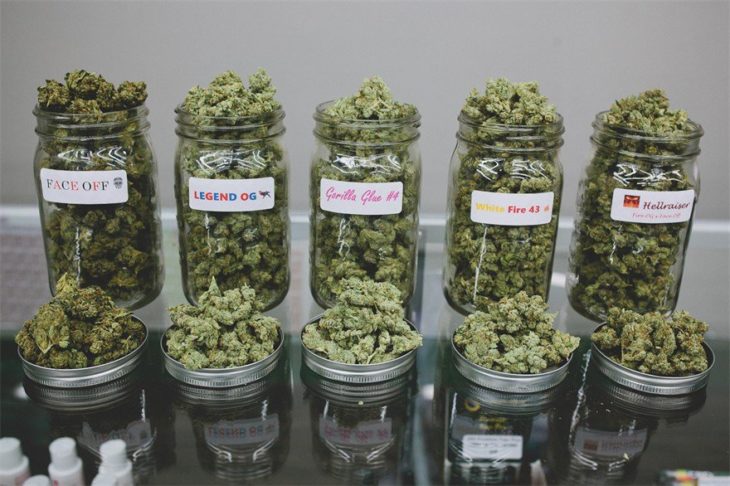 Both marijuana stores currently operating in Grover Beach are now selling pot to any customer who is 21 or older and has a valid identification. [Cal Coast Times]
Last month, Natural Healing Center became the first business in the county to begin selling recreational marijuana legally. Later in July, 805 Beach Breaks followed suit and, too, started selling recreational pot after becoming fully licensed.
Initially, both stores operated solely as medical marijuana dispensaries. Now, a doctor's recommendation is no longer needed to purchase marijuana at either location.
On Saturday, 805 Beach Breaks celebrated its new status as a recreational marijuana seller by holding a "smoke out" barbecue. The event included food and musical performances. The company stated on Facebook, though, that no consumption of marijuana would be allowed at the "smoke out."
Recently, many marijuana businesses in California were going through turbulent times as new testing and packaging rules took effect at the beginning of last month. The rule changes resulted in fire-sales as businesses rushed to get rid of their untested products, and many pot shops then struggled to stock their shelves while complying with the new regulations.
805 Beach Breaks General Manager Daniel Fried told KCOY that the rollout of regulations on July 1 caused business to slow down. But sales tripled since the store became licensed to sell pot to recreational users, Fried said. 805 Beach breaks is getting customers from as far south as Santa Barbara and as far north as Monterey, Fried said.
Natural Healing Center and 805 Beach Breaks are currently the only brick and mortar marijuana dispensaries operating in SLO County. Two more pot shops are slated to open in Grover Beach, and the cities of San Luis Obispo and Morro Bay are preparing to have brick and mortar dispensaries as well.