Rent control measure is California's costliest initiative battle
August 13, 2018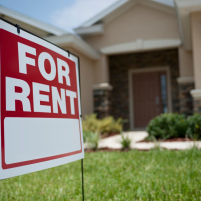 The campaign for and against an initiative that would allow cities and counties to adopt rent control ordinances has emerged as the biggest fundraising battle over a 2018 California ballot measure pitting a large healthcare foundation against the real estate industry. A combined total of about $35 million has already been raised in the fight over the rent control initiative. [CNBC]
If passed by voters, the initiative would repeal the Costa Hawkins Rental Housing Act, which banned rent control on single-family homes and all housing built after Feb. 1, 1995. The existing state law also prohibits cities and counties from deciding what landlords can charge new renters.
Proponents say the initiative would protect low-income residents from being priced out of their homes. Opponents of the rent control measure say it would cause a decrease in housing supply at a time the state has a severe shortage of homes.
The effort to overturn the rent control prohibition is being led by the Los Angeles-based AIDS Healthcare Foundation, which has poured more than $12 million into the campaign for the initiative. Started in 1987 to provide hospice care to AIDS patients, the foundation has grown into a global healthcare organization, and it has recently developed a reputation for funding controversial ballot measures.
In 2016, the AIDS Healthcare Foundation spent $19 million on an unsuccessful bid to limit the amount of money state agencies spend on prescription drugs. Pharmaceutical companies outspent the foundation on the campaign, and the ballot measure was California's costliest in 2016.
Michael Weinstein, the foundation's president, said the housing shortage in California is directly affecting people's health, as a lack of shelter causes people to become sick and prevents them from accessing care.
Opponents of rent control have raised $22 million in an attempt to defeat the initiative. Most of the funding has come from rental companies and the California Association of Realtors.