SLO County ballot maker's messy family bankruptcy
August 7, 2018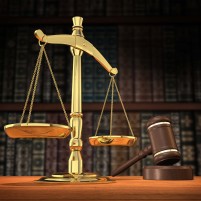 A businessman and businesswoman tied to San Luis Obispo County's mysterious ballot printing company recently emerged from a bankruptcy case in which their creditors claimed they were owed nearly $120 million, yet the creditors only received a fraction of that amount after the husband and wife made numerous legal maneuvers, including transferring much of their assets and liabilities to their teenage daughter. [Grand Junction Daily Sentinel]
Creditors in the bankruptcy case, which ended last month, claimed Eric and Ronda Kozlowski owed them a combined total of $119.7 million. The creditors only received $2.8 million.
Members of the Kozlowski family operate Integrated Voting Systems, which currently has the contract to print SLO County ballots. The Kozlowskis have been doing business under several different company names, some of which are quite similar, since their financial and legal troubles have arisen.
Cal Coast Times has already reported that the Kozlowskis owed more than $1.4 million in unpaid federal taxes; the state suspended one of their corporations in California because of nearly $5,000 in unpaid state taxes; they had a company that was delinquent in filing its paperwork in Colorado; and they were hit with multiple tax liens.
In Sept. 2016, Eric and Ronda Kozlowski filed for chapter 7 bankruptcy. According to the bankruptcy filing, the couple amassed $15.6 million in debt, including unpaid property, sales and employment taxes and liabilities from property and business loans, lawsuit settlements and credit cards. The Kozlowskis had more than $2 million in credit card debt from nearly 50 different accounts. They also blamed the recession and a foreclosure on a commercial property in Fresno valued at more than $3 million as reasons for their financial troubles.
Prior to the bankruptcy filing, Rebecca Kozlowski, the then-18-year-old daughter of Eric and Ronda, formed the company Beekoz Direct Marketing, Inc. Five months after Beekoz was formed and one month after her parents filed for bankruptcy, Rebecca Kozlowski signed an agreement to buy the loan for her parents' debt. The agreement called for Beekoz to pay $450,000.
Bankruptcy court documents show Eric Kozlowski stated under the penalty of perjury that he retired in 2015. Documents state Rebecca Kozlowski used her trust fund money and the assistance of a family friend with a business background to launch her own business modeled after her parents' operations.
Rebecca Kozlowski, now 20, is a Cal Lutheran student who was living in student dorms more than 200 miles away from Fresno at the time she was said to be operating the family business.
One of the Kozlowskis' primary creditors was First Fresno Bank. During the bankruptcy case, Eric Kozlowski fought to relieve himself of about $2.6 million in unpaid commercial loans that one of his businesses received from First Fresno Bank.
An attorney representing First Fresno Bank argued the Kozlowskis shuffled companies around in the year prior to filing for bankruptcy in an attempt to keep assets out of reach of creditors. The attorney also argued the Kozlowski parents are the true owners of the family businesses, not their daughter, and that transferring ownership to her devalued their assets and robbed creditors of money owed to them.
Integrated Voting Systems, the company currently serving SLO County, registered as a Delaware Corporation in 2016 and lists Rebecca Kozlowski as its president. Earlier this year, the IRS filed a $73,577 tax lien against Integrated Voting Systems.
Despite all of the company's troubles, San Luis Obispo County Clerk-Recorder Tommy Gong has said he has a contract with Integrated Voting Systems to print county election ballots through the end of the year and he plans to honor the contract.