County vendor's troubles raise the question, who's printing your ballots?
July 12, 2018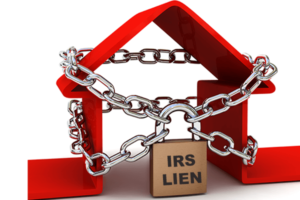 By KAREN VELIE
While fielding questions over its ability to operate in California, San Luis Obispo County's ballot printer was hit with multiple tax liens. [Cal Coast Times]
The additional bad news for the owners of Integrated Voting Solutions and four affiliated companies is likely to have some county officials questioning plans to continue working with the firm responsible for printing SLO County's election ballots. The printer owes more than $1.4 million in unpaid federal taxes, the state suspended one of its corporations for operating in California because of nearly $5,000 in unpaid state taxes and the company is delinquent in filing its paperwork in Colorado.
Currently operating as Integrated Voting Systems and doing business as Integrated Voting Solutions at the same addresses, Eric and Rebecca Kozlowski have also operated at least three other companies which are currently under federal tax liens.
Integrated Voting Solutions Inc. initially registered with the State of California in 2004. Company directors Eric and Rebecca Kozlowski list the company as a ballot and election material printer.
In June 2017, California suspended the company from legally transacting business in the state because of nearly $5,000 in unpaid taxes.
Earlier this year, the IRS filed two liens against Integrated Voting Solutions Inc. for unpaid taxes, one for $270,935 and another for $49,841.
Registered as a Delaware Corporation in 2016, Integrated Voting Systems lists Rebecca Kozlowski as its president.
Earlier this year, the IRS filed a $73,577 tax lien against Integrated Voting Systems Inc.
In 2015, the printers registered Presort Center of Fresno LLC as a Delaware corporation with Rebecca Kozlowski listed as its president.
Earlier this year, the IRS filed a $878,482 tax lien against Presort Center of Fresno LLC.
One of the couples earlier endeavors, Central Valley Presort, was registered as a California corporation in 1996. Directors Eric and Rebecca Kozlowski listed the company as a mail presorter.
In 2018, the IRS filed a $102,122 tax lien against Central Valley Presort Inc.
While not listed as a corporation, the Presort Center in Fresno boasts of more than 25 years in business. The IRS recently levied a lien because of $28,160 in back taxes.
Through a tax lien, the government makes a legal claim against a company's property for failure to pay a tax debt. The IRS then files a Notice of Federal Tax Lien to alert creditors that the government has a legal right to the company's property.
Many of the Integrated Voting Solutions troubles were exposed after it sent the wrong ballots to voters in Montrose, Colorado. Integrated Voting Solutions printed an old version of ballots they were supposed to have destroyed. Because of the error, Montrose County had to hand-count more than 10,000 ballots.
After the California Secretary of State's Office discovered Integrated Voting Solutions was suspended from doing business in California, it permitted the company's directors to continue printing ballots and operating in California as Integrated Voting Systems doing business as Integrated Voting Solutions.
San Luis Obispo County Clerk-Recorder Tommy Gong said he has a contract with Integrated Ballot Systems to print county election ballots through the end of the year and he plans to honor that contract.